Share Post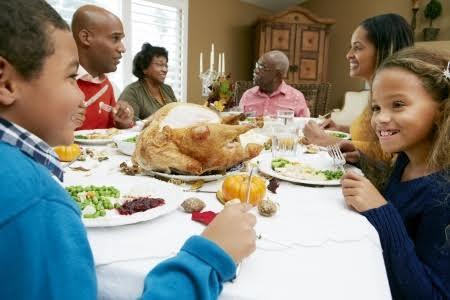 Thanksgiving is almost here. While most of us celebrate with big helpings of juicy turkey, butter-rich mashed potatoes, sausage-packed stuffing, and sweet apple pie, not everyone is fortunate enough to enjoy these Thanksgiving traditions. So, if you are a small business owner, there are several steps you can take to help others, spread some holiday cheer, and enjoy both IRS business tax savings and small business marketing benefits.
Donate canned goods to a local charity.
So many individuals just want a nice hot meal for once. Consider having your employees pitch in for a box of canned good items. Then bring them to your local food bank. You may be able to write off such a contribution on your business tax return if you provide enough food and you donate it to a qualifying charitable organization or 501(c)3 non-profit.
Give away a free Thanksgiving meal to a customer.
Let's say you own an auto repair shop or a brick-and-mortar store offering vintage vinyl records. Consider holding a contest in which your small business will give away a fully catered Thanksgiving dinner. You could host a contest on your company Facebook page and have customers post what they are thankful for. Then you could pick the best entry and give the prize to this customer. Of course, this could be considered an IRS tax-deductible business expense as well.
Volunteer at a local soup kitchen.
Get your small business office staff together on the weekend, and head on over to your local soup kitchen. These places will never turn down volunteers. This could make for a fantastic teambuilding event, and it will just make you feel like you are making a true difference in your community by lending a helping hand to the less fortunate.
Encourage employees and customers to share what they're thankful for.
This may sound obvious, but put it into action. Encourage your employees to put up signs around your brick-and-mortar retail store explaining what they're thankful for. Do the same for any customers. This could also be done on social media, and you may be able to tie it into your small business social media marketing strategy. We all need to be reminded of the positive things in our lives. This is an effective way to do that. It can make for a more positive environment for both your employees and customers as well.
Get more small business marketing tips, IRS business deductions, and other ways to make your enterprise successful by teaming up with the business accounting pros at 1-800Accountant. Call 1-800-222-6868 or visit www.1-800Accountant.