Share Post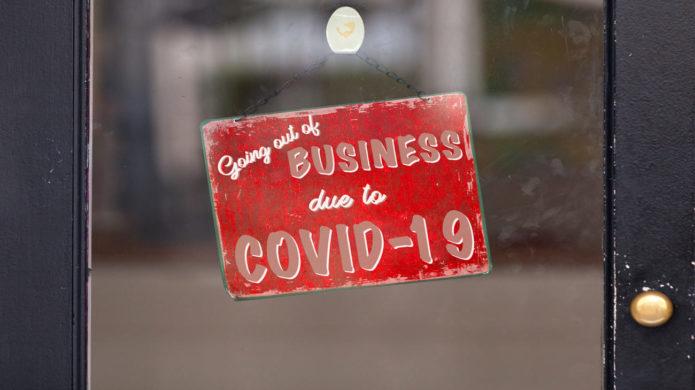 As the Coronavirus continues to affect employees, business owners make tough decisions. Some business owners have reduced the number of employees, while other business owners have furloughed their staff. Sometimes, depending on the industry, neither reducing nor furloughing employees result in business profits. Closing a business is the direst of scenarios that a business owner can find themselves in. Sadly, it can be the only remaining option to consider. Here are five things that you can do if your business is closed because of the Coronavirus.
1. Apply for Federal Disaster Relief Loans
The first thing that you can do if Coronavirus shut down your business is to apply for federal disaster relief loans. There are three federal disaster relief loans you may qualify for: the Express Bridge Loan Pilot Program (EBL), the Economic Injury Disaster Loan (EIDL), or the Paycheck Protection Program Loan (PPP). It's possible to apply for and receive more than one loan, such as the EIDL and the PPP Loan.
2. Research Local Grants and Loans
Next, you'll want to research local grants and loans. There are federal funds available in the form of EBLs, EIDLs, and PPP Loans. There are also state loans that you may qualify for depending on where you live. There are state loans in 25 states to date, and many of the loans are available to small and medium-sized businesses. 
3. Talk to Your Suppliers
Next, talk to your supplier or vendor if your business is closed due to COVID-19. Suppliers and vendors are more willing to work with companies during the Coronavirus pandemic. If possible, you can see if your supplier or vendor will hold off or waive bills while you navigate this tough period.
4. Declare Bankruptcy 
Fourth, you'll want to declare bankruptcy. Depending on the business or employment structure, bankruptcy is a viable option to consider. There are three types of bankruptcies: Chapter 7, Chapter 11, and Chapter 13.
Chapter 7
Business owners in extreme debt should consider Chapter 7 bankruptcy, also known as liquidation. Corporations, partnerships, and sole proprietorships can file for liquidation when a business restructure isn't an option.
When a business owner files for Chapter 7 bankruptcy, their income will go through a means test. A means test determines the necessary income threshold to qualify for Chapter & bankruptcy. Once your application is approved, your business will dissolve. 
Chapter 11
Chapter 11 bankruptcy, known as a business reorganization, is most commonly used by businesses that recover post-bankruptcy. This business bankruptcy filing is viable for corporations and partnerships. Sole proprietors can also file a Chapter 11 bankruptcy if they've earned too much income to consider a Chapter 13 bankruptcy.
Chapter 11 bankruptcy filings consist of making a plan with a court-appointed trustee. In this plan, you'll outline how your company will work with creditors. As the company owner, you'll be able to end contracts and leases, recover assets, and repay a portion of your business' debts. You can discharge some of your debts until your company is profitable again.  
After you present your plan to the creditors, they'll vote on it. If the court deems the plan feasible, they'll approve it. The process of Chapter 11 bankruptcy is time-intensive; it can take a year or more to have a plan confirmed. 
Chapter 13
Chapter 13 bankruptcy, known as an Adjustment of Debts, is most commonly used by individuals. Sole proprietors also frequent this form of bankruptcy filing since they are the business owner. Individuals and sole proprietors use Chapter 13 bankruptcy when they want to reorganize and repay their debts.
The amount you'll repay will vary. Factors such as how much you've earned, how much you'll owe, and how much property you own will determine the amount that you will pay. Personal assets are also notable for Chapter 13, especially for sole proprietors filing this bankruptcy. Sole proprietors can use Chapter 13 to avoid losing personal assets, such as their home.
5. Shut Down Your Business
The fifth and final thing to do if your business is closed by Coronavirus is to shut down your business. While this is not a simple decision for any business owner, it may be the only decision left for your business. The decision to shut down a business includes:
The decision to close 

Dissolution of documents to avoid further requirements or taxes 

Cancellation of registrations, permits, licenses, and business names 

Compliance with employment and labor laws

Resolution of any financial obligations 

Maintenance of records (for anywhere from three to seven years after closing)
Work With a Professional to Assess Your Options
If your business has been affected by the Coronavirus, you're not alone. Rather than navigating things on your own, turn to a trusted professional who can help you make an informed decision. Work with an experienced accountant in these unprecedented times who can help you weigh all of your options so you can make the best choice for your business and yourself.