Share Post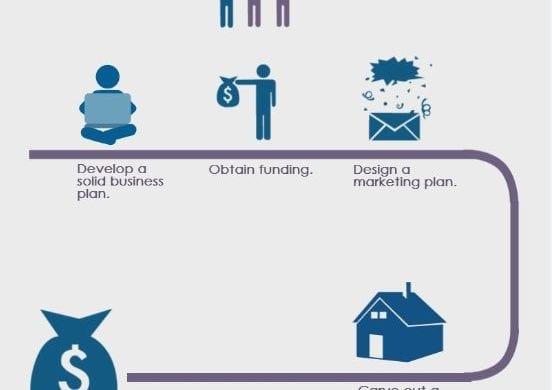 Happy Be a Millionaire Day! We all want to achieve the American dream and get rich quick. The problem is the vast majority of entrepreneurs rarely enjoy immediate financial success like contestants who answer 15 questions to win a cool million on Who Wants to Be a Millionaire? But if you take the following steps with your small business, you can achieve startup success and potentially could become a self-made millionaire one day:
— Develop a solid business plan.
Assemble a formal business plan for your venture. This plan should specifically outline your business structure, marketing strategies, a target customer base, funding methods, profit projections, and the products or services you plan to offer. Make this plan as detailed as possible so that you are fully prepared to cover every last detail and responsibility of small business ownership.
— Obtain funding.
Consider all funding options for your business, and get the money you need. Perhaps you can use personal funding you have in a savings account. You might be able to obtain a business loan from a bank or sell equity to investors. Both the government and private organizations offer capital or grant money to startups, so be sure to check out your options here. Finally, crowdfunding online is an innovative way to throw a fishing line into the ocean of investors and hope some will bite. Experts say a lack of funding is the top reason most startups fail, so ensure you have enough funding options to be financially stable for the present – and to enjoy future fiscal growth.
— Develop a marketing plan.
It's essential to put together a viable marketing plan for your business. Consider launching a website, using social media outlets like Facebook, Twitter, and Pinterest, running ads in local publications, on TV, or on the radio, and any other outlets you think would most effectively reach your core base of customers. Trial-and-error is a big part of small business marketing, so see what works and what doesn't. Then determine the best plan of action for future promotional strategies.
— Carve out a space for the business.
Determine where your company will be based. Will you work out of your home and claim the home office deduction? Will you rent out or buy a separate space in an office complex? Or will you set up a retail outlet with a storefront to sell your unique products? The answers to these questions can play a big role in startup success, including your financial situation and the taxes you incur. Choose the most appropriate infrastructure before moving forward with one. You may need to start out in a home office, experience some significant growth, and then transition to a separate location. But if traveling and technology can help you conduct every aspect of your business, working from home may be ideal.
— Start doing business and making money!
The final step is to actually start doing business. You have rounded the bases and covered everything to get your company off the ground. Now it's time to put on your jogging shoes and start running. Walk into your home office and jump online. Unlock the doors to your brand new retail store. Press the "Publish" button on your website publisher. Start getting your products or services into the hands of your customers. And, most importantly, start making money! This is your time to shine. You've worked so hard to get to this point, so make it worth your while by enjoying what it's like to be a self-employed small business owner! Just remember that in order to reach that million-dollar mark, it will take lots of hard work and years of patience and persistence.
To have the best chance of achieving startup success through proper tax and financial planning, work with the accounting experts at 1-800Accountant. To learn more, call 1-888-749-0117 or click over to www.1-800Accountant.