Share Post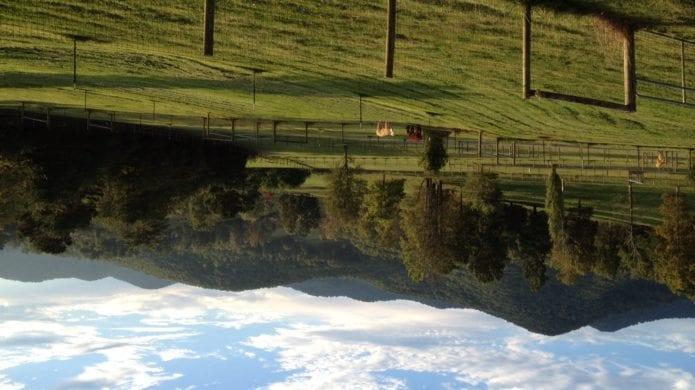 Deidre Shellenberger was looking to supplement the income from her full-time job. So she and her husband, Joey Stowe, decided that starting a business by running an alpaca farm was perfect for them in their rural Georgia town.
The two entrepreneurs launched Destiny Alpaca Farm, LLC in Young Harris, Georgia in November 2013.
Destiny Alpaca Farm, LLC sells both the actual alpacas and items derived from alpaca fiber. An alpaca is a species of the South American camelid and visually resembles a small llama or camel. The items it sells include hats, scarves, yarn, and ornaments. The couple has a 13-acre farm with 21 alpacas right in its backyard.
Shellenberger explains why she tried her hand at running a business in this field.
"If you ever see a picture of an alpaca, you will fall in love with them," she says. "They are wonderful animals, and it's so nice to be around them and work for ourselves at the same time."
Achieving startup success requires ongoing persistence, she adds.
"We are focused on continuing to make quality products out of the high-quality fiber and material we are able to get."
Destiny Alpaca Farm, LLC sells its products at arts and crafts shows around the local area and online at www.destinyalpacas.com. Shellenberger says their customers tend to be those who are keenly interested in livestock and luxurious fiber, but this customer base really runs the gamut.
"We have had teenagers up to the elderly as customers," she explains.
Competition is normally a big part of the small business environment as companies offering similar services have to pull from a market of the same customers. However, Shellenberger notes that her company offers alpaca-derived products that are not as readily available as other types of items. This is another reason she and Stowe took a chance in this field.
Destiny Alpaca Farm, LLC has been featured in two local magazines. In addition to this free publicity, it has a website, a Facebook page, and a Twitter page. But Shellenberger says word-of-mouth referrals are also a big part of getting more customers and increasing sales.
Small Business Challenges
Shellenberger describes the challenges that she and her husband have faced, mainly trying to find enough time in each day.
"We do everything from working with the animals to doing the sales," she says. "We also have full-time jobs. There is definitely a balance we have to strike to have enough time for both of these."
Shellenberger works as a grants administrator for a large healthcare company, while Stowe works for a major heating and air manufacturer.
Tips for Entrepreneurs
She offers some advice for entrepreneurs interested in starting a business who wonder what the real secrets are to achieve startup success.
"It's all about due diligence. Make sure you thoroughly research your market and learn as much as you can about your business idea before starting it."
She points out the pros and cons of small business ownership.
"It's great working for yourself to be able to answer to yourself," she says. "The disadvantage is that you don't have anybody to blame but yourself if something goes wrong."
Shellenberger is a client of 1-800Accountant and has had a very good experience working with the national accounting and business consulting firm.
Photo credit: The photographs included in this blog post were provided by Destiny Alpaca Farm, LLC and are used with permission.