Share Post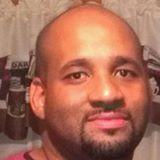 If you are looking to invest in property in the Detroit, Michigan area, McFly the Property Guy can help you find what you need – and make some money in the process.Marvin Gaines, whose new small business is called McFly the Property Guy, LLC, assists property investors by doing scout work and rehabbing on residential homes. Gaines, a 1-800Accountant client, established the company in February 2013 and is based in Clinton Township, Michigan, a suburb of Detroit.
In Gaines' words, he serves as the eyes and ears of regional, national, and international investors looking to buy property in Michigan to rent out to tenants. Because many of his clients only get a limited – and often dated – view of various properties through sites like Google Maps, he can paint a much clearer picture for them of the specific condition of a home on both the inside and outside.
Gaines describes how he got into this line of work.
"It kind of started when I was looking for something to venture out on my own with," he says. "I know the Detroit metro area is a hotbed for investors, and this is a good way for me to get involved in real estate. I get to deal with lots of different people, which makes my work pretty interesting."
According to Gaines, a large part of what he does involves scout work, which means he scouts out different pieces of property and gives this information to potential investors.
"I get a property address and go out to see the current condition of it," he says. "I take photos of the property on outside and inside if I can get access. I assess the repairs that need to be done, help find what's old or what needs to be improved, and see what the surrounding neighborhood looks like. I then pass this info on to potential investors."
Although he specializes in scouting out residential areas, he can work on certain commercial properties in some cases. He also does basic rehab and repair work on homes to make them more desirable to investors who want to put their money behind higher quality pieces of property.
Like other small business owners who operate profitable companies, he firmly subscribes to the theory that honesty is indeed the best policy to make his small business successful.
"The biggest thing is just being honest with my clients," he says. "I like taking the stress out of finding decent homes for potential investors. There are lots of people from out of town who don't have a real view of everything. I go out there and help them make a good decision."
In addition to having clients throughout the U.S., Gaines works with property investors from Canada, Israel, and Australia. Technology allows him to communicate with a worldwide client base, which is a big benefit to his type of work.
The satisfaction he gets out of running the small business comes from assisting others to ensure they make the best choices with their money.
"I love to help people achieve their investment dreams," he says. "I want to see them make wise decisions and not make mistakes or get caught up in scams. It's also nice to make some money at it myself."
To advertise McFly the Property Guy, LLC, Gaines has used several common methods that other small business owners take advantage of, such as Internet marketing, social media, and Craigslist. He has also gotten new clients through word-of-mouth. One of his challenges has been finding the best ways to reach out-of-town investors who are unfamiliar with the region he works in.
Small Business Challenges
"My biggest challenge has been the marketing side of the company," he says. "I'm still learning the landscape and gaining the knowledge of real estate so I can be the best one out there for my clients. I have to be able to see a diamond in the rough and find the right investors who'd be interested in putting their money behind it. Just because you think it's worth a lot doesn't mean someone else will."
Gaines, who worked as an insurance agent for seven years, says there is a stark contrast between being an employee and being a self-employed business owner.
"It's night and day," he says. "The biggest thing is that you don't have a check coming in the mail every week or two. You also have to learn how to manage your own money more wisely. On the other hand, there's no clock to punch. You are the master of your own time, and you get the full reward of a full day's work."
He says persistence is the biggest key to making it through the tough road often involved in getting a small business off the ground.
"Don't give up," he says. "Remember that it will get dark before it gets light. The money you make may seem like it's everywhere at times, but then it'll stop for awhile. That's why you have to pay your bills early and keep on top of your finances at all times."
As a 1-800Accountant client, Gaines says he has been very happy with the national accounting firm's services, and he would definitely recommend the company to other current and new small business owners.
"When I first started with 1-800Accountant, I got plenty of help on understanding the basics of setting up a company. I also got lots of very helpful tips on business taxes – everything from as simple as getting my tax ID number to as complex as what's involved in actually doing the taxes."
Learn more about McFly the Property Guy by checking out the company's Facebook and Twitter pages.
Photo credit:

The photograph of Marvin Gaines was provided by McFly the Property Guy and is used with permission.