Share Post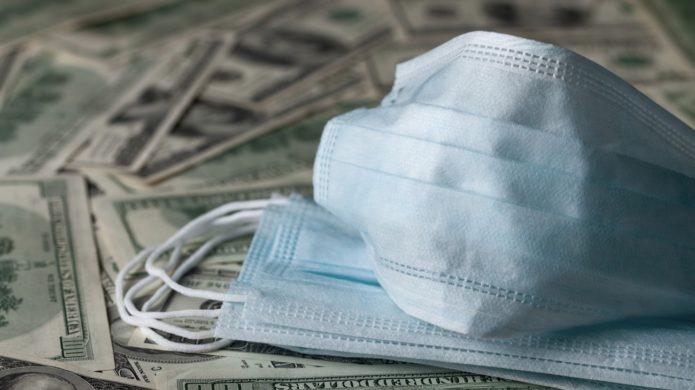 Passed nearly two weeks ago, the CARES Act will provide many employees, individuals, and small business owners economic relief. Most of the money in the $2.2 trillion bill is projected to fund hospitals' nationwide efforts to mitigate COVID-19 pandemic. However, $350 billion of the CARES Act was allocated specifically for small business owners. This will allow owners to reclaim lost funds if their businesses were closed. 
Within the CARES Act is the Paycheck Protection Program. This program is designed to keep small businesses running and their workers employed during this uncertain period. There are some things to be aware of for small business owners interested in applying. 
What is the Paycheck Protection Program? 
The Paycheck Protection Program is a type of loan for small businesses administered by the Small Business Administration (SBA). The goal of the Paycheck Protection Program is to provide loans for businesses whose revenue has been affected by COVID-19.
It's available for businesses that will keep their employees on payroll for the next two months (eight weeks). The loans that are available from the SBA will be forgiven if the money is allocated for business-related costs. This includes mortgage interest, payroll, rent, and utilities.
Participating lenders including banks, credit unions, and Farm Credit Unions will process applications as early as April 3, 2020; the Paycheck Protection Program will be available until June 30, 2020.
Who Qualifies for Paycheck Protection? 
Businesses such as non-profits, small businesses, tribunal businesses, and Veteran organizations qualify for the Paycheck Protection Program. An important metric that the SBA imposes is a maximum of 500 employees for these loans. Independent contractors, sole proprietors, and self-employed individuals also qualify for Paycheck Protection. 
Small businesses and sole proprietors can apply for Paycheck Protection on April 3, 2020, with their existing SBA lender. Independent contractors and self-employed workers can apply for Paycheck Protection on April 10, 2020, with their existing SBA lender.
Finally, any business or organization that was still open as of February 15, 2020, is also eligible for Paycheck Protection.
How Can I Use the Loan Money? 
The Paycheck Protection Plan loan money from the SBA must be used to maintain the number of employees working at a business, their benefits, and their wages. The SBA intends that the Paycheck Protection Plan is used for the following costs:
Payroll costs (capped at $100,000 annually for each employee) 

Health care benefits (including paid sick or medical leave, and insurance premiums) 

Mortgage interest obligations 

Rent obligations 

Utility payments 

Interest on other debt obligations incurred previous to February 15, 2020
Small business owners who use the Paycheck Protection Plan as indicated can have their loan forgiven. 
How Do I Apply? 
The process of applying for the Paycheck Protection Program is straightforward. As of last week, the U.S. Treasury Department uploaded the small business loan applications on their website. Small business owners will want to contact their bank or credit union prior to beginning the application. 
What Should I Know Before Applying? 
Small business owners who are interested in the Paycheck Protection Program should be cognizant of important details. Any business with 500 employees or fewer has until the end of June 2020 to apply. The loan itself is guaranteed through the end of December.
Owners of small businesses will first want to ensure that their financial institution offers a Paycheck Protection Program. This is applicable to banks, credit unions, or other lending institutions. The SBA is working to add more lenders in order to process requests. 
For small business owners that previously applied and borrowed from an SBA Economic Injury Disaster Loan (EIDL) related to the COVID-19 pandemic between January 31 and April 3, the borrower may refinance their loan under the Paycheck Protection Program. Loan forgiveness can apply to the refinanced amount. 
If you submit the application online, you'll receive confirmation of your application submission to your bank or credit union's website. The status of your application may not be available right away but it will eventually be provided. Additional information required by the SBA may also be collected on an as-needed basis. 
The maximum loan amount that is allowed is one of two options (whichever is lower):
2.5x average monthly payroll costs during the 1-year period before the date on which the loan is made, or

$10 million
In addition, no more than 25% of the amount that will be loaned can be used for non-payroll costs. SBA will forgive the Paycheck Protection Program loan if all employees remain on payroll for eight weeks and the money is used appropriately.
There is a six-month payment deferral period, during which interest will continue to accrue, at a fixed rate of 1%. The Payment Protection Plan loan has a maturity of two years. If the loan is canceled, the canceled amount will not count towards gross income for tax purposes.
All the $350 billion funding for the Paycheck Protection Program is provided on a first-come, first-served basis. The deadline to apply for the program is June 30, so it is important to apply as soon as possible.
Work with a Professional
The Payment Protection Program portion of the CARES Act will provide economic relief for millions of small businesses. It will also provide employees – who may be uncertain of their company's future – benefits and guaranteed employment. 
There is funding and time available for small business owners who are interested in the Payroll Protection Plan. Contact your bank or credit union for details.
For business owners interested in further updates about COVID-19, we have created an updated page with the latest information. Additional information about other relief bills related to COVID-19, such as the Families First Coronavirus Response Act, can be found at this here.
If you are unsure about how to apply for the Payment Protection Program, it may be helpful to work with an accounting professional. Do not hesitate to seek advice from the experts to guide your business through this global crisis.