Share Post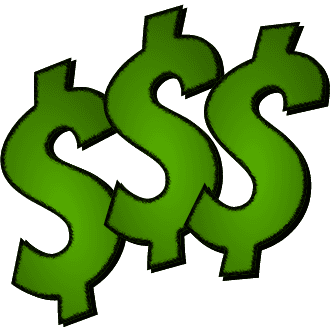 Congress is looking to encourage more angel investors to put more of their money behind companies as a way to reignite the American economy. Small businesses and startups drive U.S. economic growth, which is why lawmakers are looking into legislation that can support this initiative.
What are Angel Investors?
An angel investor is an individual with a significant amount of money who is looking to financially support a startup company. Most angels rarely hand out cash with no strings attached, however. They instead provide it in exchange for an equity ownership stake in the company or for convertible debt. While some angels personally fund businesses out of their own bank accounts, capital from one of these individuals may come out of a separate business entity, a trust, or investment plans in which an angel's money is stored.
In the U.S., angel investors put more than $1 billion behind thousands of startups and newly established small businesses each year. Recently, a large amount of angel-provided capital has been pumped into the mobile and healthcare technology industries.
Research has shown that startup companies funded by angel investors have a better chance of being successful than those funded through other means.
Where Can You Find Angel Investors?
The beauty of angel investors is that they are scattered throughout the country, including in rural areas. On the other hand, venture capitalists are more prevalent in large cities, such as New York City, Chicago, and Silicon Valley. This is why no matter where you call home, there is a good chance an angel investor is nearby.
The Internet offers several directories with information about angel investors. There are also organizations made up of these investors. But if you are personally aware of any wealthy individuals looking to put their money to good use, consider pitching your business idea to them. Personal connections to investors are a big plus because of the trust that already exists between yourself and a potential funder.
What Congress is Looking to Propose
Congress has representatives on both sides of the aisle who agree that an increase in angel investing could spur some significant economic growth and help create more jobs. The main goal is to reduce some restrictions on the regulatory system that puts rules on the types of investments angels can make. This would simplify the investing process and make it more appealing for wealthy investors to open up their wallets.
Currently, there is a tax credit on the table. This angel tax credit would provide investors with a tax break of up to 25% of their total annual investments in high-tech startup companies that are headquartered domestically. The proposed credit is very similar to one that already exists in Connecticut. This state tax law allows angels who put more than $100,000 toward newly formed businesses in specific industries to claim a credit on their income taxes worth a maximum of 25% of the money they invest. Since being enacted in 2010, this incentive has already shown good results.
Another idea in the discussion phase is to retool the Jumpstart Our Business Startups Act, which was implemented in 2012. The original goal of the JOBS Act was to make it easier for entrepreneurs to solicit for funding from outside investors. However, many feel that the Securities and Exchange Commission (SEC) has actually made it more difficult to do this. In some cases, angel investors must file certain documents up to two weeks before communicating with a startup they are considering investing in. On another front, new rules may require investors to prove their wealth by getting certification through a third party. This is why Congress believes repackaging this act for its original intentions could greatly assist in these efforts so that startups have access to enough options for funding a business.
How 1-800Accountant Can Assist with Your Small Business & Startup Needs
If you operate one of the nearly 30 million small businesses or startups out there, 1-800Accountant can help you find the best methods of funding a business and keeping more money in your pocket through IRS business tax breaks. Learn more by calling 1-888-749-0117 or by visiting the "Services" page on www.1-800Accountant.
Image credit: The image of the dollar signs is used with permission via the Creative Commons license through Flickr.