Share Post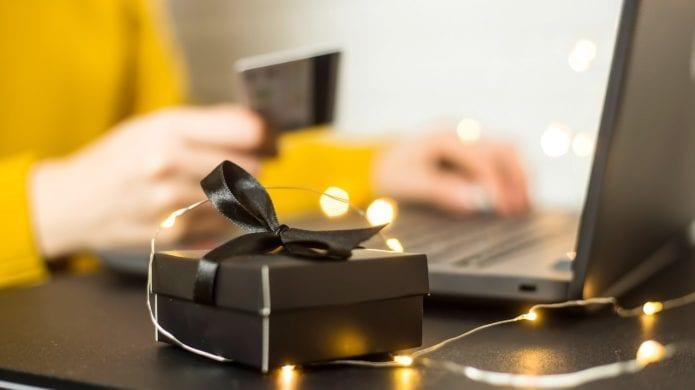 Cyber Monday is just a few short weeks away, and with it comes new opportunities to boost sales and draw in new customers. There are plenty of options to promote your business, and some will really allow your small business to thrive on this Cyber Monday. 
Online retailers expect to see particularly large gains in sales this year because more people are shopping online because of the pandemic. Here is what you should know about Cyber Monday and how you can market your small business to take advantage of the holiday.
What is Cyber Monday?
Cyber Monday is a day for people to shop online for their purchases. The shopping day started in 2005 by shop.org, which is part of the National Retail Federation (NRF). 
Since its beginnings when high-speed internet was less common, the holiday has grown into one of the most profitable shopping days of the year. Since the year 2010, sales from Cyber Monday totaled at least $1 billion. In more recent years, Cyber Monday was the most profitable shopping day of the entire year. 
Cyber Monday differs from other shopping days, such as Black Friday, because its primary focus is on promotion and deals found exclusively online.  
When is Cyber Monday 2020?
Cyber Monday occurs the Monday after Thanksgiving and Black Friday. This year, Cyber Monday will be on November 30th. 
Cyber Monday Marketing Strategies
As a small business owner, it is important to know how you can market your small business. This will help you generate profit and have a successful Cyber Monday. There are five strategies that you can use to have a seamless Cyber Monday experience, discussed below:
Promote Yourself on Social
While it is important to promote your business every day of the year, it is even more important to promote yourself on social media before and during Cyber Monday. 
You can promote yourself and your small business to: 
Potentially find new customers
Reconnect with current and past customers
Start communicating with customers
The exact way you'll promote your small business will generally be the same as other shopping days. It is important to remember that while you'll advertise to current customers, you'll also want to reach out to new customers. 
You can do this before Cyber Monday by enticing both current and prospective customers. You can post pictures or video weeks before Cyber Monday to generate attention. Try to respond to as many comments as possible to help customers find what they're looking for.
Additionally, don't be afraid to offer discounts or special perks for current customers that refer new customers to your small business for Cyber Monday. You can use this to your advantage to create loyalty to both current and new shoppers.
Even though Cyber Monday is an online oriented shopping day, you can promote yourself in traditional ways. You can promote your Cyber Monday sales in-person by printing out cards (with your business information, special discount or sale, or other information). Shoppers can hold on to this information to reference just before the shopping day arrives. 
Finally, you can even issue discount codes exclusive to current members for referring new members on your small business website. 
Giveaways
Giveaways are an efficient way to market your small business. The right item you give away can have a significant role in promoting your small business, not only for Cyber Monday but for weeks and months afterward. 
Cyber Monday creates an interesting way to change the product that you give away. You can save a product that you know will sell out quickly, or you can save a higher quality product to give away. 
Depending on your small business industry, you can offer several giveaways on Cyber Monday, multiple giveaways per hour, or less expensive giveaways to more customers. The choice is yours.
While the exact item you give away will depend on costs, logistics (items arriving before Cyber Monday if not already in stock), and your small business, some of the best items include: 
Your own products (previously made, current, or products that you need feedback about)
Customized products (one-of-a-kind products that create a sense of loyalty)
Limited edition products (limited because of quantity or time will create a sense of urgency)
New products (to generate interest and to receive feedback about your new item)
Free Shipping
Free shipping is another way to market your small business this Cyber Monday. While it isn't as common on notable shopping days, free shipping can be a major incentive for customers. 
Free shipping is more likely to result in customers making a purchase. Some major reasons online customers avoid buying products are: 
The cost of delivery is too high 
Too long to deliver
Unable to track the item while in transit
Collaborate
To promote your business to a new market, consider collaborating with another business. To ensure that both small businesses do well on Cyber Monday, it is best to work with a business that doesn't compete directly with what you offer. If possible, you'll want to collaborate with a company whose products enhance what your products offer. 
You can collaborate with another small business in several ways: 
Cross-promote 
Multiple discounts or special offers 
Co-branding
Having a contest together
You can cross-promote your joint small business venture for Cyber Monday online. You'll want to announce this online, on both small businesses' websites or social media pages. For another marketing idea, consider creating an announcement in the newspaper or even in a joint interview. 
Discounts and special offers are both great ideas for one business. If you are collaborating with a second business this Cyber Monday, consider offering one discount that shoppers can use at both stores. You'll determine the exact terms and conditions of the discount and special offer before Cyber Monday, but it is a great way to collaborate at a deeper level.  
This will create more interest on the consumer side, especially if current and previous shoppers learn of your collaboration. 
Co-branding is another strategy you can use, though you'll want to implement it before Cyber Monday. 
Co-branding occurs when both companies work together to develop a product. This can take time to implement, so if you consider this strategy, you'll want to work closely with a small business partner for several years. 
Finally, the most immediate marketing strategy that both businesses can implement on Cyber Monday is having a contest together. Like the cross-promotion strategy, you'll want to partner with the small business during all steps of this process. 
You'll want to post banners or links on both websites to ensure that shoppers are aware of the contest. Another good idea is to have the contact information of shoppers that enter your small business contest at one or both small business locations. That way, even if shoppers are online, it will be easy to tell them the good news!
Use Email Marketing
Finally, email marketing is another great marketing strategy that you can use this Cyber Monday. Email marketing has several benefits, but for the best results for a shopping day, consider: 
Avoid wordiness 
Making sure that emails sent to all customers (check for error messages)
Use similar templates and tone throughout the message
Use the subject line to your advantage
You can refine your email marketing weeks and months before Cyber Monday. You'll want to ensure that your emails receive great feedback, so focusing on this strategy first may be the best option in the long run.
NRF.com
If you're looking for more ways you can promote your business for Cyber Monday, be sure to check out NRF.com. Created by the National Retail Federation, this website provides insight into previous holiday seasons. There's information about how early and late purchasing habits create increases or decreases in sales. There's also more information about demographics and other holidays.
If you're unsure of how to market your business for this Cyber Monday, consider starting here. This website may be useful if you need a starting point for the previous year's statistics or items that shoppers purchased over time. 
Work with the Pros
Cyber Monday is one of the best days of the year for small business. Don't miss out on the incredible opportunities for new sales! Worried about how you'll make time to come up with new marketing strategies? You can save time by working with the professionals at 1-800Accountant for your small business needs. Then, you can dedicate yourself to growing your business.