Share Post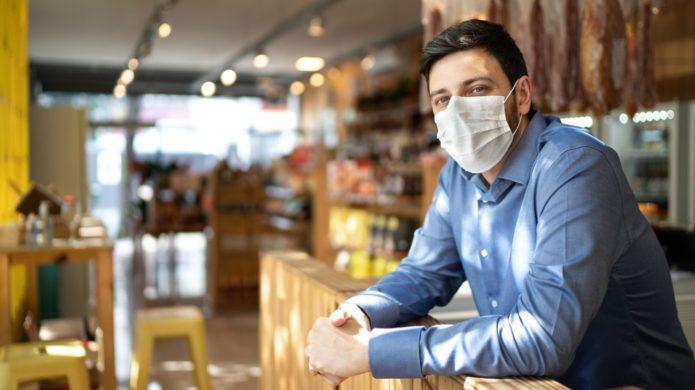 In just a short time, the novel coronavirus pandemic forced people and businesses everywhere to make unprecedented decisions. With lockdowns and social distancing, many people can't work, and many businesses found themselves cut off from their sources of income. 
Suddenly, small business owners started needing to make difficult choices about how to plan for the future and what to do with their employees in the face of the unpredictable conditions we face in this crisis. If they're going to stay stable, many businesses need financial relief, and they need it quickly.   
With the CARES Act and other new coronavirus legislation, the government is trying to offer relief by investing in small businesses and trying to keep people employed. The more people who can retain their jobs, the more companies will be ready to start back up and hit the ground running on day one after the novel coronavirus pandemic passes.
One of the key new policies offered to help businesses hold onto their staff is the Employee Retention Tax Credit.  
What is the Employee Retention Credit?
The Employee Retention Credit is a refundable tax credit under the CARES Act offered to businesses to cover up to 50% of certain employee wages. Businesses can get a credit of up to $5,000 for each employee. 
The credit represents a government effort to step in and help small businesses bear the burden of keeping employees employed. The credit essentially compensates companies for a portion of the regular wages – called Qualified Wages – paid during this time of crisis.  
What Businesses are Eligible?
Unlike other initiatives like the Paycheck Protection Program, the Employee Retention Tax Credit is accessible to nearly all private-sector businesses and tax-exempt organizations. Eligibility does not depend on the size of the company or the number of employees. 
Any business in operation during the 2020 calendar year is eligible to receive the Employee Retention Credit if they were either ordered to shut down, restrict operations, or if they can show that their business suffered significantly because of the novel coronavirus pandemic.   
If your businesses wasn't ordered to shut down or restrict business operations, then you will have to show that your gross receipts for the quarter in question totaled less than half of what they were in the previous year. 
What are Qualified Wages?
Qualified Wages include all payroll costs associated with full-time employees on your staff. That includes healthcare premiums. 
Businesses with an average of more than 100 employees can only claim the credit for current employees not actively working. Smaller businesses are eligible to receive the credit for every full-time employee. 
What is the Eligibility Period?
This tax credit is meant to apply to wages from March 13, 2020, when COVID-19 was declared a national emergency, to December 31, 2020. Payments before and after that period aren't eligible. 
During the 2020 year, eligible businesses can request an advance of the credit, or they can wait to file for it on their 2020 tax return. 
What Else Should I Know?
The Employee Retention Tax Credit is one of two CARES Act incentives aimed at preventing mass employee layoffs, and employers are only allowed to take advantage of one or the other. The other option is a loan through the Paycheck Protection Program, which can be forgiven as a grant under certain conditions when used for employee wages. 
The earlier Families First Coronavirus Response Act includes a separate tax credit designed to allow employers to claim any paid sick or family leave they provide their employees. 
Businesses can claim both tax credits as long as there is no overlap in the expenses claimed for the two credits. However, you can't include the paid leave cost in your calculated Qualified Wages for the Employee Retention Tax Credit.
If your business plans to claim this tax credit, you can take advantage of it immediately by reducing the payroll taxes you pay in proportion to the credit you will receive. 
Work with a Professional
The situation is changing quickly. Reach out to a financial professional or stay connected to 1-800Accountant to keep track of the latest COVID-19 updates. If you keep track of the changing situation and the aid extended to businesses like yours, you'll be better prepared to take care of your employees and keep your business alive. 
This is a scary time for everyone, but don't despair. You're not on your own, and your small business still has a bright future ahead of it on the other side of this crisis.