Share Post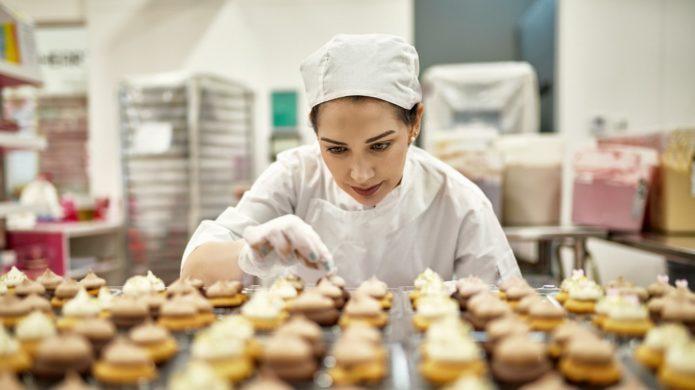 Starting a small business can be challenging, but there are ways to make the process easier.  Finding a list of industries to base your small business idea on is a great start. It can also help you learn more about sectors you may not know about too.
Here's a list of 40 great small business ideas you may want to consider.
1. App Development
There are many companies seeking work with app developers to market and sell their products. You can specialize in a specific app type or multiple platforms for the best results.
2. Beauty Service
Beauty services are a great small business option. Of course, you'll need a cosmetology license to start, but you'll have the freedom to set your schedule and work where you want.
3. Business Consultant
For business employees in the sector and with experience, business consulting may be for you. With this small business idea, you'll use your knowledge to help your industry while working whenever you want to.
4. Business Planning
If you have experience with drafting business plans and you've owned businesses, a business planning service may be a great choice. Business plans are the key for new companies to launch, so you'll have an easy time attracting clients.
5. Carpenter
Carpentry is an industry that is harder to find, as a customer or small business. However, work as a carpenter would allow you to make products that customers would enjoy for years to come.
6. Catering Services
For many industries, catering is still a reliable way to deliver food for events. As a result, small business owners who want to work in the catering service industry may succeed by specializing in food types. 
7. Data Entry Services
Data entry is a wise industry for a small business. Other businesses often have a surplus of information, which they can outsource to other small companies. You may also have a successful data entry services business if you specialize in a particular field.
8. Dog Trainer
Dog training is another small business idea that may cater to a large audience. It's essential to ensure that safety is a focus for employees, and prior work experience with dogs is recommended.
9. Dropshipping Business
Having a dropshipping business is a low-risk way to own a small business. It's one of the few businesses that requires no inventory, making it an easy choice for many people.
10. Dry Cleaners
While a dry cleaning small business requires a location, there will always be demand. With the right combination of marketing, people will frequent your dry cleaning business very often.
11. Event Planners
A small business owner with a knack for logistics may enjoy working as an event planner. Several events, such as birthday parties or retirement parties, require an eye for detail and a vision from start to finish.
12. Fitness Instructor
With more people exercising than ever before, work as a fitness instructor will lead to clients, results, and success. For the best results, try to become accredited or certified in several fields.
13. Furniture Builder
The furniture building industry may be niche, but there are several buyers interested in one-in-a-kind pieces. Starting a business as a furniture builder will allow you to use your talents while pursuing your passions.
14. Green Consultant
Almost every industry is more aware of its environmental impacts. Starting a green consulting small business will provide clients, companies, and people a chance to consult you about the environmental risks of their actions.
15. Grant Writer
Every day, companies are seeking a way to earn grants to use. A grant writing business will allow you to work with nonprofits and organizations seeking grant money to fund their mission and vision. Grant writing can make a massive difference in the operationalization of various organizations. 
16. Graphic Design
The demand for graphic designers continues to increase. Owning a graphic design business is perfect for those who excel at art to create what companies envision.
17. Handyman
Not everyone excels at repairs, and this is where a handyman business excels. Handyman businesses are great if you want to focus on repairs or specializations while helping people.
18. Hauling Services
Hauling service businesses are great because of their diversity. As the owner of a hauling service, you can haul many items while making sure that your clients remain pleased with your quality of work.
19. Home Staging
As the real estate market rebounds in many cities, home staging is more important than ever. A small business that offers home staging can help you play a large role in the real estate process. 
20. Interior Designer
Home staging is a significant aspect of interior design; interior design is another small business idea relevant to real estate. You'll need an eye for detail and a background in design for the best results.
21. Interpretation
The field of interpretation continues to surge in demand. A small business in interpretation will allow you to take advantage of this demand while providing a service that many people need.
22. Landscaping
A small business focusing on landscaping may be great if you're interested in the landscaping industry. Landscaping may be a physically demanding field, but it offers a chance to develop plans, plant, and make customers happy.
23. Laundry Services
Similar to a dry cleaning business, a laundry services small business will require a location. However, there will always be a demand, especially if you live near populated areas.
24. Life Coach
You may need certifications and degrees to have a life coach small business, but this industry offers flexibility. It's also possible to work as a life coach from home, which may be necessary to some.
25. Nutritionist
As more people are losing weight and working out, people are also aware of their nutritional needs. Of course, a small business focusing on nutrition will require certifications or degrees, but it will guide people in a way few industries can.
26. Party Planner
A party planning business offers flexibility and low startup costs. This, along with the happiness involved with celebrations and parties, may be an attractive combination for some.
27. Pet Grooming
Pet grooming is already an attractive industry for pet lovers. If you offer a mobile service, the overhead costs will be low, making this appealing business idea even better.
28. Pet Sitting
A pet sitting small business is another business opportunity that's great for pet lovers. If you're calm around many animal types and you genuinely enjoy the company of pets, this may be an option for you.
29. Photographer
A photography business may be a wise decision for those interested in photography and a flexible schedule. It's a great way to meet people, visit unknown places, and expand a hobby, making this small business idea one of the most creative.
30. Podcaster
A small business focusing on podcasts can cover a large range of activities, from ideation to production. If you cater your podcast business to different genres, it's bound to be successful.
31. Project Management
While you may need certification or training to start a project management small business,  this small business offers many ways to gain experience. You also have the option of working at home with companies from various sectors, making a project management small business an attractive option.
32. Real Estate
Starting a real estate business provides almost unlimited customization. For example, you could sell properties to businesses or individuals or own the property to lease or rent to your own tenants.
33. Rideshare Driving
As more people rely on vehicles for shorter distanced travel, ridesharing is becoming more popular.
34. Self-Storage
Self-storage is an easy option for a business, with few costs involved. If you live in or near a large city or urban area, consider starting a small self-storage business.
35. Social Media Consultant
Companies of all sizes need social media consultants to monitor their channels or update their goals. In addition, a business involving social media consultants may be great for other businesses to turn to yours as a point of contact.
36. Translator
There's a large demand for translators worldwide. A translation business can allow you to translate documents in a variety of different languages.
37. Tutor
The demand for tutors continues to grow. A small business focusing on tutoring can have a wide range of customers and many subjects.
38. Virtual Assistant
Virtual assistants work remotely to help people form administrative tasks. It also offers customizable duties, flexible hours, and it's easy to start.
39. Web Designer
Web designers may need a lot of experience for success, but their jobs offer creativity and flexibility. A small business in this field can allow clients to unify their brand and offer services. 
40. Wedding Planning
Wedding planning requires attention to detail, compromise, and a timeline, but it's still a great business idea. A small business focused on wedding planning will attract hundreds of couples yearly.
Let Us Help You Start Your Small Business
Starting a small business can be exciting and provide a wide range of new opportunities for long-term success. If you want to start a small business, it's never too early to get the process started. For professional tax advice, business entity formation guidance, and more, contact the pros at 1-800Accountant today.