Share Post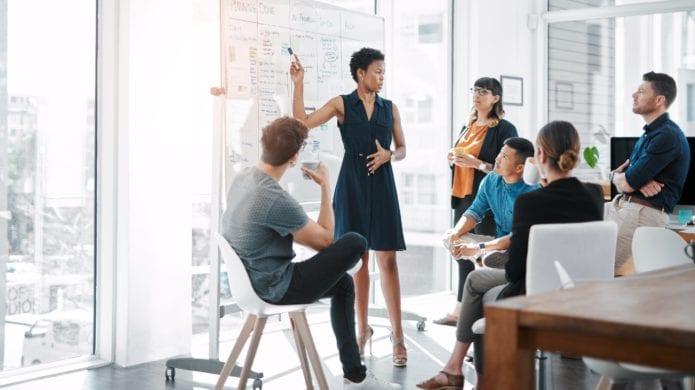 Every business faces competition. There are other businesses out there that want the same customers as you. Your business is only of many options your customers have, so you have no choice but pay attention to your competitors.
This is why business growth is never as simple as spending more money, making more products, and selling more products. A sizeable inventory and healthy cash flow are not enough to fuel growth. Small business owners who truly want to increase their market share need to understand the market, which means conducting competitor research. 
What is Competitor Research?
Conducting competitor research is about observing other businesses in your industry and how they operate. It involves an in-depth analysis of your market to identify your top competitors and their strategies.
How do your competitors market themselves? What makes their brand identities and products similar or different from yours? Do you target the same consumers, or do you have different key demographics? You're gathering information for a competitor analysis that can help you compete better.
Competitor research can require intensive time and effort, but it's also a long-term endeavor. Market conditions are changing all the time. You need to be attentive to competitors leaving and entering the market and stay alert to how those other businesses are reacting to market developments.
Why is Competitor Research Important?
Competitor research is important for business growth because it can guide your spending. By studying how other businesses are spending on marketing and appealing to customers, you can develop more competitive strategies for appealing to those same customers. 
With careful competitor research and analysis informing your investment in growth, you can more intentionally differentiate yourself from the competition. You might even find your competition is leaving out certain demographics that you can focus on instead. Finding your niche market can be a highly effective strategy for growth. 
How to Do Competitor Research:
How can business owners get started with their research if they've never done it before? Many companies choose to hire an experienced professional to help them do their analysis. But whether you work with a consultant or start your research on your own, here are some key steps to help you get going:
Identify Competitors
Before you start studying how your competitors develop their brands and run their operations, you need to figure out who exactly your competitors are. Every business has competitors, no matter how unique your product is. However, there are different types of competing businesses you'll encounter, and each type will interact differently with your own company. 
Direct Competitors
The first of the three main types of competitors is the most obvious: direct competitors. These businesses are selling the same product or service. Although no business is exactly like another, these competitors may look just like yours at a glance. If you sell used trucks, then another business selling used trucks is your direct competitor. 
Indirect Competitors
If your product is unique enough, you might not have many or any direct competitors. Nearly every business has some indirect competitor, however. While not offering the same good or service that you do, these are businesses that effectively meet the same need. For the used truck salesperson, any car or passenger vehicle seller might represent indirect competition. 
Replacement Competitors
The third category, replacement competitors, effectively includes every other business competing for your customer's time and money. If your customer spends their money on rideshare or public transit, they don't need to buy a vehicle from you. 
Collect Website and Marketing Data
Once you've identified your principal competing firms, it's time to start gathering information. It would be best if you focused on evaluating their marketing and the experience they offer customers. How does the business present itself, and who does it target? 
Website Experience
Study your competition's online platform and consider what kind of experience consumers have when they visit. You can use competitor analysis tools to assess their website traffic and see how and how many consumers they bring to their site. 
What do your competitor websites have that yours doesn't have? What type of content do they offer?
Market Positioning
As you study your competition's marketing on their website and around the web, consider how exactly they identify their unique brand offering. What seems to be their specific target market? Be as precise as possible. 
How does your competitors' marketing position themselves in relation to you and other firms? Positioning is an important part of any marketing plan, and considering how you position and represent yourself in relation to other businesses can help you refine your own niche market. 
Data Collection Tools
Thorough research on your business opposition can be incredibly difficult without the best competitor research tools. With the right analytic software, you can keep track of brand mentions for your own company and key competitors or check real-time search result rankings. 
How do consumers find your competitors when using search engines? By studying how your competitors and target consumers behave, you can tailor your marketing to attract more web traffic. 
Reviews and Social Media
If you're trying to set your brand apart for your potential customers, who better to seek guidance from than the customers themselves? With testimonials or reviews of your or your competitors' products, you can find out firsthand what customers see as a particular brand's defining features. 
You can also connect with potential customers and see what your opposition's customers are saying on various social media platforms. Each consumer on social media represents the opportunity for a case study investigating how your competitors are perceived compared to your own company.  
Determine Strengths and Weaknesses
As you learn more about your competitors' products and services over time, you should be able to assess the relative strengths and weaknesses of each of your competitors. What specific product features set each option apart, and how do different consumer demographics respond to these different brand identities? 
The goal is to complete a competitive analysis. You're not trying to imitate other products but find a way to outshine them. How can you give yourself an edge by focusing your own development and marketing on the areas where your competitors are weak? 
Analyze the Data
As you collect data, you should continually ask yourself: "What does this mean for my business?" Remember that you're not gathering information for the sake of the information alone. Collecting data is only useful if it guides you in developing our own market strategies.
However, with careful planning and analysis, your data collection can be instrumental in capturing an increased market share and growing your business. When you understand how your competitors work, you can make sure every dollar you spend on marketing works to set your business apart and connect with a niche target market.    
Next up? Learn how to grow your business with e-mail marketing.