Share Post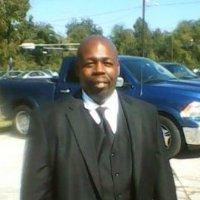 According to real estate investor Bryan Stallworth, nearly 86% of Americans have bad credit. These circumstances can make it difficult for this large contingency of individuals to do all kinds of things, including buying homes. Fortunately, there are those like Stallworth out there willing to lend a helping hand.
Launched in June 2009, Stallworth runs Mothership Enterprises, Inc. in Chicago, Illinois. Through the small business that he operates right out of his home, Stallworth can help those going through tough financial times find places to live.
"I assist people who have less-than-average credit to find homes," he explains. "I also help them with remodeling and reconstruction. My main goal, though, is connecting buyers and sellers so that both parties benefit from the experience."
There are many reasons entrepreneurs give for starting a business. In Stallworth's case, it was his own personal experience and seeing others have success in this field that made him go for the gold.
"I've helped manage my mom's residential building since 1991," he says. "Doing this really got me into real estate. Then, once I saw my friends making money doing this, I thought I'd give it a try, and I'm glad I did."
Many of his clients who are buyers are located throughout the United States. He also deals with hedge funds and offers a variety of other services. He likes working with such a wide range of individuals.
"I'm a very sociable person, so meeting new people is something I really enjoy," he says.
In addition to offering services, Stallworth also sells and promotes a software product called Rehab Valuator. This handy program allows real estate investors to make quick and easy calculations on property to determine whether or not it's worth investing in from a financial standpoint.
When starting a business, it's critical to see who else is out there in a particular area offering similar products or services. Fortunately for Stallworth, he was able to pave his own trail by finding a market that can truly benefit from his support.
"The edge I have is from the niche I was able to find, which involves mostly dealing with people who have bad credit," he says. "There are plenty of other companies that deal with people who have better credit than those I work with."
Making Others Aware His Small Business Is Out There
Stallworth has leaned on technology for many of the marketing and advertising methods he has used to make others aware of Mothership Enterprises. He has pages on LinkedIn, Google+, and Facebook. He also has a website – www.mothershipenterprises.com. Plus, he's done e-mail blasts to potential clients. Like other small business owners, however, old-fashioned word-of-mouth marketing is a big part of getting him additional business.
Entrepreneurs often go through lots of bumps in the road when starting a business. Stallworth admits he has had financial challenges, but he says customer service and satisfaction have also been a little difficult to maintain.
"I'm always trying to meet the expectations of customers," he says. "When customers are not satisfied with something, I try to rectify the issue as soon as possible. One time, I had a customer who was very belligerent about something. I did all I could to help him, and he eventually apologized and realized what I was trying to do for him."
For any entrepreneurs out there interested in starting a business, Stallworth offers a few pieces of small business startup advice.
"Entrepreneurs should write a business plan before doing anything," he says. "The slogan I use is A vision without a plan is just a dream. You also have to understand that financial difficulties will arise, but if you have family, friends, and others supporting you, it won't be long before you get through these challenges. Also, get in touch with your local community bank, and build a business relationship with them. A local bank is usually more supportive of a small business."
From what he's gone through, Stallworth says there are both advantages and disadvantages to operating a small business as a self-employed person.
"I can set my own hours and have a flexible schedule," he says. "I can't lie to myself and can't cheat myself because it'll get me in the end. I get to do things that I normally wouldn't have to do under other circumstances, and I really like this challenge. The disadvantage is that I have to wear many hats, and it can become overbearing. With a corporation, I have to make sure I'm running everything correctly."
Stallworth is a client of 1-800Accountant and says he's been very satisfied with the support he has received from the national accounting and small business development firm. He adds that he has recommended 1-800Accountant to colleagues who have started their own small businesses.
Photo credit: The photograph of Bryan Stallworth was provided by Mothership Enterprises, Inc. and is used with permission.