Share Post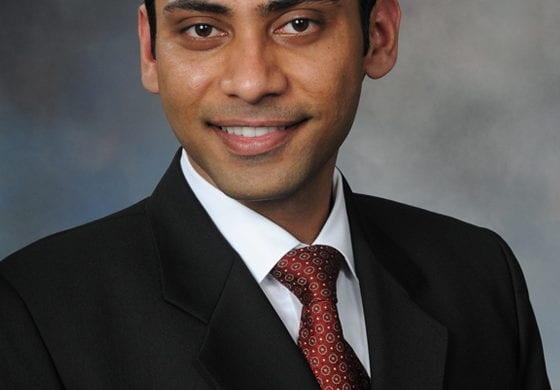 Dr. Farhan Khan loves to help patients feel better. To formally conduct his medical practice in Houston, Texas, Khan decided to take a shot at starting a business.
The 1-800Accountant client proudly oversees
Farhan Khan, MD, PA, Inc. The practice officially incorporated in January 2014. He has three employees who work in his office.
Khan practices internal medicine and sees patients from infants up to geriatrics. He has been in the medical field for three years and previously worked for a few hospitals. But he realized that starting a business in which he works on his own was the best plan of action for his career.
"I wanted to incorporate to take advantage of the tax benefits and legal protections that corporations enjoy," Khan says.
Small business owners cite a variety of unique reasons on what makes their entrepreneurial efforts a success. For Khan, he believes being a dedicated and caring physician is what it's all about in his line of work.
"I'm putting in a huge number of hours a week to make it work," he says. "It doesn't matter if it's day or night – I am there for my patients."
Competition in the Small Business Landscape
Competition can be cutthroat among businesses that sell similar products or services. However, Khan explains that the medical field is much different than other types of industries in this regard.
"You can do lots of marketing to make your practice more visible in the city you're in," he says. "But as long as you have good training from a reputable medical school, most doctors are all at about the same level. You have to treat your patients with a lot of respect and work with them on what they need to do. I treat patients as my equal where a doctor and a patient both have input on treatment. Through word-of-mouth, this spreads quickly, and your patient base goes up pretty rapidly after the first few months."
In terms of advertising, the small business has distributed flyers and has made connections with other medical providers and specialists in the Houston area. These face-to-face connections are critical, Khan says.
Challenges to Business Ownership
Funding is a big hurdle for entrepreneurs trying to take the next steps. Khan was no exception to this in the beginning.
"Initially, my biggest challenge was finding enough capital. A medical practice is an expensive endeavor to undertake and takes significant capital. Once I got this taken care of, it was pretty smooth sailing. I'm fortunate to be in this field because there is a very high demand for medicine in general now."
Tips for Entrepreneurs
Based on his own personal experience with starting a business, Khan offers a few tips for entrepreneurs hoping to discover startup success.
"Lots of entrepreneurs may be hesitant about moving forward with their plans," he says. "You'll never know unless you actually go out and do it. You won't know if your idea is worth a million or not. You also have to put a lot of time into it, especially early on."
He adds that there are both pros and cons to being self-employed.
"An obvious advantage is the freedom to do what you want. There is nobody telling you what to do. This alone is a big reason why lots of people become doctors. A disadvantage is the uncertainty because you're running your own business. The cash flow isn't guaranteed. Plus, having employees can be a big responsibility."
Khan says he's been very happy with the small business accounting support he has had from 1-800Accountant.
"I was looking for a firm to help me get my business going," he says. "I wasn't too pleased with the local accountants in my area. They all charge an hourly rate. 1-800Accountant doesn't do that and is always available whenever I need help. It has been a great resource for me. Whatever questions I have are answered thoroughly and with great courtesy. I have already recommended your firm to others."
Photo credit: The photograph of Dr. Farhan Khan was provided by Farhan Khan, MD, PA, Inc. and is used with permission.