Share Post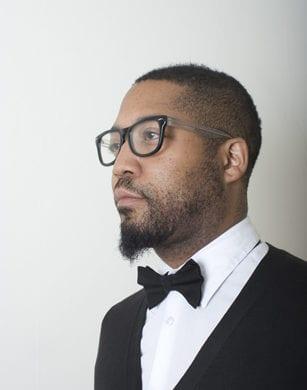 Charles Springfield may have a startup company unlike any other. He offers both marketing services and delivers wine education through The Life Stylings of Charles Springfield, Inc.
The home-based small business is located in New York, New York. It had been a sole proprietorship for three years until Springfield officially incorporated it in July 2013.
Springfield describes the startup company in his own words.
"My business is a tailor-made marketing and communications company with a focus on editorial stylings," he says.
He adds that there is some underlying meaning to the name of his company and how he came up with it.
"The reason I called my company The Life Stylings of Charles Springfield is because it revolves around 'lifestyle marketing' and promotes joie de vivre ("the joy of living"). That philosophy extends to just about every single lifestyle touch point, with a focus on social events, entertaining, developing a personal style, cooking, decorating, understanding and appreciating wine, and maneuvering life stylishly from day to day."
He maintains two blogs – one on lifestyle topics (Maneuvering Life with Style) and the other on wine-related subjects (Maneuvering Wine with Style).
In addition to the blogs, he also handles PR projects for clients, including media relations and press releases.
Finally, in conjunction with his wine blog, Springfield offers wine education services as a certified sommelier, which is a fancy way of saying wine expert. He helps put on wine events and even does private wine tastings in clients' homes.
"This part of my business is to allow people to understand and appreciate wine and make it more accessible to them," he explains.
He says he has partnered with retail stores and organizations to educate others on wine through wine and food tastings along with other events.
As for his PR projects, he works closely with small business owners to find the most effective ways to craft their messages and communicate what their products and services are to the public.
"I help people who have started businesses and need ways to promote them," he explains. "I can use a tailor-made approach to see what they need via social media, blog posts, press releases, and media outreach."
He believes carving out a special path is a must for any startup company to flourish over time.
"Businesses have to have a very unique point of view," he says. "I try to hone in on passions of mine. Considering my journalism background, marketing background, and passion for wine, I'm really excited about all this, and I think it shows in the work I do."
Springfield thoroughly enjoys the variation in his to-do list and the individuals he gets to meet.
"I really like the variety of tasks I have and the people I interact with. I'm a person who gets bored easily, so I need a challenge and new adventures to explore. It's always interesting to see how people respond to things."
He says there is certainly some competition out there. However, he feels small business owners in the industries he is part of shouldn't be fighting over customers.
"There are other companies that offer wine-tasting classes and home events," he says. "You have to kind of stand out with your perspective and style. I don't have direct competitors since I offer different services, but the wine and PR industries are both very competitive. There's room for everyone to be successful, but you still need your own niche."
Spreading The Word
While Springfield has utilized the Internet and technology to his advantage, he stands firm that getting out into the community and talking with people face-to-face is the cornerstone of top-notch marketing.
"People don't always trust advertising because these messages are pushed toward you," he says. "If you trust someone who refers a small business to you, you'll be much more inclined to try it out."
He does use social media and has Facebook and Twitter pages for his company, as well as his company Web site at www.thewinestylings.com.
Small Business Challenges
When it comes to the startup company ballgame, challenges simply come with the territory for newly crowned business owners. In Springfield's case, it's his location that makes it even more difficult to cut through the clutter and make a difference.
"In New York City, there is so much going on, and it's such a big city. Developing a small startup company takes some tenacity and persistence to get yourself out there. It's a 24/7 operation. Think of how you can stand out and strategize the way you want your business to grow."
Springfield offers several valuable pieces of advice for aspiring entrepreneurs thanks to his own personal experiences.
"Always start off with research," he says. "You have to come up with an idea and research it very thoroughly. See what the overall landscape of your industry looks like, how much money it'll take to get going, and whether you need a home office or a separate location. Research allows you to hone your skills. Stay focused and motivated, and be passionate about what you want to do on a 24/7 basis."
Although the stability of a 9-5 job with a steady paycheck is great, Springfield believes the freedom of self-employment opens the door to so many additional opportunities that regular employees simply don't have. He adds that any negative aspects involved in the startup process should pay off in the end.
He is most thankful for those around him who lend a helping hand in one way or another.
"I truly appreciate the support from family, friends, and the communities I work in. I couldn't do what I do now if it wasn't for this support from others."
As a client of 1-800Accountant, Springfield has been more than satisfied with every part of the national accounting and business consulting firm's services.
"I was blown away by all the services because I had a sole proprietorship for awhile, and I wanted to create a different legal structure for it," he says. "1-800Accountant was right there giving me the pros and cons along with working with my legal team. The constant follow-up, webinars, and tax and incorporation assistance has been fantastic. It's also all offered at such a reasonable price."
He adds that he has already recommended 1-800Accountant to other small business owners.
Photo credit: The photograph of Charles Springfield was provided by The Life Stylings of Charles Springfield, Inc. and is used with permission.