Share Post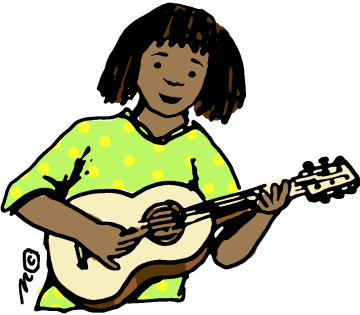 From running on a treadmill to playing the trumpet to writing haikus, there are lots of activities that we all enjoy to get some much-needed relaxation from the everyday stresses of life. So, in the entrepreneurial world, this begs the question: is it possible to turn one of your favorite hobbies into a formal, money-making business venture?
1-800Accountant recommends weighing the following factors to determine if an enjoyable hobby of yours could actually be profitable and perhaps even lead to self-employment:
1. How you will turn a profit
Hobbies are often fun and relaxing, but they may not actually be able to generate revenue for you. Consider how a hobby could make you some money, whether it's just a little or enough to support yourself financially. For instance, if you like to crochet, is it possible for you to sell some of the blankets you handcraft either online or at local trade shows? If you play country songs on your banjo, could you perform at private parties or festivals? If you have a little-known talent doing something you love that you believe others could benefit from in terms of a product or service, there may be a very viable business opportunity on the table for you.
2. The ideal business entity structure
There are various small business entity structures to choose from if you think your hobby could become something more formal. For example, you may opt to simply perform your trade through an informal sole proprietorship or through a partnership if you have one or more partners. Perhaps going with an LLC would be the best route to take, especially for the limited liability protection it offers. Or, you could even select a C corporation or an S corporation. Regardless of the path you take, it's a must to consider all of the financial and tax aspects of starting a business, which are unique for each structure.
3. The time commitment
It's important to determine how much time you would need to run such a small business born out of a hobby. Would you be willing to quit your day job and focus 100% of your professional life on the company? Or would it make more sense to start out working on it part-time while keeping your current position of employment just to see if it is profitable enough? If you simply have no time to manage an enterprise, you may want to think twice about diving into it right now.
4. Your experience in marketing and sales
Draw on any marketing and sales experience you've had throughout your professional career. While doing something you love is fantastic, it certainly won't make you happy when you are not selling the products or services that are the result of an enjoyable hobby. You may have to get some help with these processes by outsourcing them to experts if you lack this experience. Remember that selling anything involves communicating how it can benefit someone. So if you make greeting cards or take care of pets, know your target market, who would buy what you offer, and why they would do so.
1-800Accountant is here for entrepreneurs looking to start their own businesses by pursuing their true passions in life. To learn how the national accounting and business consulting firm can help you turn your hobby into a small business and stay IRS compliant, call 1-888-749-0117 or browse through www.1-800Accountant.
Photo credit: The image of the guitar player is used with permission via the Creative Commons license through Flickr.