Share Post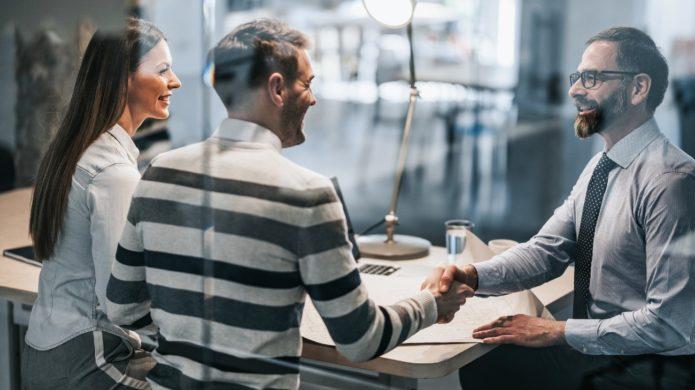 The year is almost over, and the holidays are quickly approaching. A lot is going on between last-push marketing efforts, holiday sales, and trying to carve out time to enjoy the holidays. One more thing that you might want to consider is how to maximize year-end tax breaks.
You have options available, and you still have time to maximize tax breaks, to help before the year ends. These are the six strategies you can implement to increase tax breaks. 
It's Not Too Late To Save On Taxes
There are still ways you can save on taxes. Tax breaks, both credits and deductions, allow you to save whether you're a corporation or an individual.
Tax credits reduce your liability for taxes. Tax credits apply after deductions are made from your taxable income, which helps decrease the amount you may owe.
Tax deductions are another way you can save on taxes. You'll use tax deductions to subtract expenses from your gross income to reduce the amount of taxable income you have. 
Strategies To Maximize Year-End Tax Breaks
1. Defer Your Income
The first strategy to maximize year-end tax breaks is to defer your income. The maximum amount you can defer with your salary will depend on your plan. 
You can have multiple retirement plans, but the same limit applies to all for income deferral. For 2021, the maximum for these plans is $19,500 in total for the following accounts:
401(k)
403(b)
SIMPLE plans 
Pre-tax and Roth contributions
If you're 50 or older by the end of the year, you can make additional catch-up contributions. For 2021, the catch-up limit is $6,500, increasing your maximum individual limit to $26,000. 
2. Harvest Capital Losses
Second, you can harvest capital losses to increase tax breaks. Capital losses occur whenever an asset decreases in value, and the loss occurs when you sell the asset for a lower price than its original price.
You can claim a deduction for capital losses if your capital losses exceed your capital gains. You can deduct two maximum amounts in net capital losses per year.
If you're married and filing separately, the maximum you each can claim is $1,500. The maximum is $3,000 if you're: 
Head of household
Married and filing jointly
Qualifying widow or widower
Single
After reaching the $3,000 limit of deductible net capital losses, you may wonder what happens to amounts exceeding that loss. You can carry over net capital losses exceeding the $3,000 limit to future years, and this will help you if you have capital gains in the coming years that are higher than expected.
3. Max Out Retirement Accounts
The third strategy to increase tax breaks is to max out your retirement accounts. There are three retirement account types you may have: a 401(k), a traditional IRA or Roth IRA, or an employer-based IRA. The maximum you can contribute to each account varies. 
For 401(k) holders, the contribution limit for 2021 for a 401(k) is $19,500. If you're 50 or older, you can contribute an additional $6,500. 
Next, traditional IRAs and Roth IRAs have the same max-out limit of $6,000 in 2021. This amount applies whether you have only one IRA or both a traditional IRA and a Roth IRA. If you're 50 or older, you can contribute an extra $1,000, making your total contribution limit $7,000.
Roth IRAs differ from traditional IRAs regarding how the max-out amount applies. While the maximum for the Roth IRA is $6,000 (or $7,000 if over 50), that limit adjusts according to your income level: 
Anyone with a modified AGI of less than $125,000 (or $194,000 for married couples) will have the $6,000 max out limit.
Those who earned more than $125,000 but less than $140,000 will have their contribution limits reduced.
Those earning $140,000 in 2021 (or $208,000 for married couples) cannot make Roth IRA contributions.
You may also have a SEP-IRA or a SIMPLE-IRA. Employers contribute to SEP-IRAs. Contributions to this IRA for 2021 can't exceed over 25% of an employee's wages, or $58,000.
Small businesses offer SIMPLE-IRAs, which are available for businesses with 100 or fewer employees. This IRA has a contribution limit of $13,500, and those 50 or older can contribute up to $3,000 more.
4. Max Out HSA Contributions
Fourth, you can still max out your HSA contributions. The maximum contribution for 2021 is $3,600 for individual coverage and $7,200 for family coverage.
If you're contributing to your HSA and you're 55 or older, you can add up to $1,000 as a catch-up contribution.
5. Make Necessary Business Purchases
The fifth thing you can do to increase tax breaks is to make necessary business purchases. Your purchases must be both ordinary and necessary for you to qualify for tax deductions. However, your small business will still need to purchase things throughout the year to operate smoothly.
The IRS defines necessary expenses as appropriate and helpful purchases for a business or trade but not indispensable purchases. 
6. Meet with a Professional Tax Advisor
The last thing you can do to increase tax breaks is meet with a professional tax advisor. These advisors can help you determine the best ways to proceed with your tax breaks and provide information about tax credits and tax deductions you apply for.
Let Us Help You Maximize Your Year-End Tax Breaks
As the end of the year arrives, making sure you increase tax breaks becomes more urgent. Now is the perfect time to make sure you qualify for as many tax breaks as possible.
When you need to figure out tax breaks to receive your tax credits or tax deductions, make sure to work with professionals. Work with professional tax advisors at 1-800Accountant to maximize year-end tax breaks!