Share Post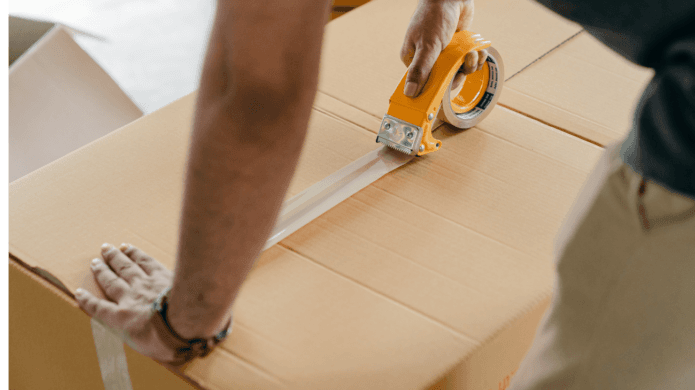 Starting an FBA business can lead to great results for sellers who want to appeal to a large customer base. Amazon allows sellers to market and sell products in almost any category and in only five steps. 
Although there are only five steps to start an FBA business, there are a few things worth knowing first. There are two membership options, item requirements and regulations to be aware of, and several fees you may pay as a seller. Here are the five steps to start an FBA business.
What is FBA?
FBA is an acronym for Fulfillment by Amazon. Sellers can use FBA to market and sell their products to customers, using Amazon to deliver, fulfill, and ship orders. 
By using FBA, you can send products to Amazon's fulfillment centers for shipment to customers. FBA also offers benefits to sellers, including: 
Customer service and returns for FBA sellers
Free shipping on eligible orders through Amazon Prime
Optional services (labeling, product preparation, and repackaging)
Other FBA programs, such as FBA Export, FBA Small and Light, and FBA Subscribe & Save
How much does it cost to start an Amazon FBA business?
The total cost to start an Amazon FBA business will vary based on the membership plans and other fees you'll choose.
Amazon offers two plans for you to select from: an individual plan or a professional plan. The individual plan costs $0.99 per item sold, plus additional selling fees, and may work for you if:
You sell less than 40 units monthly
You don't plan on advertising or using advanced selling tools
You're still deciding what to sell
The professional plan costs $39.99 monthly, plus additional selling fees. This plan may work for you if:
You sell more than 40 units monthly 
You want to advertise your products
You want to qualify for top placement on product detail pages
You want to use advanced selling tools, such as APIs and reports
You want to sell products in restricted categories
A second fee Amazon charges sellers to start an FBA business is a referral fee. This fee is the percentage of the total price, or a minimum fee. You'll pay the larger of these two amounts. 
Referral fees from the total price include: 
Gift-wrapping charges
Item price
Shipping cost
If the referral fee minimum is the larger amount you'll pay, you will likely have a minimum fee of $0.30. 
The third fee Amazon charges sellers is a fulfillment fee. Amazon charges the fulfillment fee in two categories: Fulfillment by Amazon and Fulfillment by Seller. For FBA orders, Amazon uses sizing tiers to determine the fulfillment fee, which is further classified by shipping weight. 
If you fulfill the orders yourself, Amazon will charge shipping rates at two rates. Sellers with the individual plan will pay Amazon's set shipping rates for all products. Sellers with the Professional plan will set their own shipping rates for most categories. 
Finally, Amazon charges additional selling fees, which may add to the total cost to start an FBA business. These fees are: 
High-volume listing fees (a monthly fee of $0.005 per eligible listing, waived for the first 100,000 listings)
Inventory fees (such as long-term storm fees and removal order fees)
Refund administration fee (the lesser of $5.00 or 20% of the referral fee)
Rental book service fees ($5.00 per rental)
How to start an FBA business
It takes only five steps to start an FBA business. 
1. Select what products you will sell
The first step to start an FBA business is to select the products you'll sell. You can sell products as a brand owner or reseller, or both. Amazon offers different options to help you select the best strategy. 
If you sell products as a brand owner, you'll manufacture your own products or source them to sell under a private label to sell to customers. If you sell products as a reseller, you'll sell existing products and offer them in Amazon stores.
2. Create an FBA seller account
To start an FBA business is to create an FBA seller account. To create an FBA account, you'll:
Visit Amazon's website 
Scroll down to the bottom of the page
Search for the Make Money With Us section
Click the Sell On Amazon link
After clicking the Sell on Amazon link, you can register for an FBA. Although you can use a customer account to start selling, you'll want to use a business email to create an Amazon seller account.
Before signing up for an FBA seller account, you'll save time if you have the following information:
Bank account information
Chargeable credit card
Government ID, for identity verification
Phone number
Tax information
3. Source your product
The third step to start an FBA business is to source your product. Amazon offers two forms of product categories: categories without restrictions and categories with restrictions. 
For most product categories without restrictions, sellers can list products in new or used condition. Other categories allow for collectible or unlocked conditions. 
For product categories with restrictions, sellers can list products in collectible or new conditions, with different classifications for Amazon Handmade, Certified Refurbished products, and Collectible Coins.
While you're able to sell almost any product on Amazon, you'll want to know about potential restrictions on sourcing FBA products. Amazon has product requirements and restrictions that apply to FBA products. 
4. Market the product
Fourth, you'll market your product. There are several ways you can market your product for success using FBA and show your item's advantages compared to your competitors. Some things to keep in mind are to highlight: 
How your product is unique 
Potential safety advantages of your products
Your product niche for current and potential products
Your product's design and quality
5. Send your product to the Amazon Fulfillment center
The last step to start an FBA is to send your product to the Amazon fulfillment center. The first thing you'll do to send inventory to Amazon is to create a shipping plan. A shipping plan will specify: 
The products you want to send to Amazon
Quantity of each product
The shipping method and carrier details
Whether you want to label and prepare inventory yourself or have Amazon do it
The steps to send your product to the Amazon Fulfillment Center are to:
Go to the Manage Inventory section
Select Send/Replenish inventory from the Action on the selected drop-down menu
Choose from Create a new shipping plan, or add to an existing shipping plan
Confirm ship-from address (the location where your shipment will be picked up)
Confirm the packing product types you'll ship to Amazon (case-packed or individual)
Click Continue to shipping plan
There are other things to remember when sending products to the Amazon Fulfillment center. When confirming the packing product types, there are SKU requirements. It's important to make sure your SKUs are FBA SKUs. Also, when confirming the packing product type, an ASIN with multiple parts must be shipped in a single package. 
You can track your shipment by checking the Shipping Queue. After Amazon receives your product at the fulfillment center, you'll be able to sell your product to customers.
Start your FBA business with the guidance of an experienced accountant
Starting an FBA can be a great way to start your small business. The flexibility that FBA offers, combined with the ease of advertising and shipping products, may allow you to grow your FBA business quickly over time.
When it's time to start your FBA business, make sure to work with accountants who can help you. Work with the guidance of an experienced accountant at 1-800Accountant to start an FBA business.