Share Post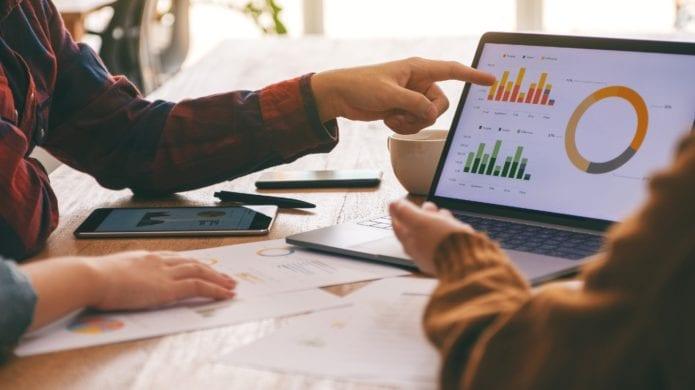 The third quarter of every financial year is like a reset button for businesses.  This switchover is when you can look back at how your company has been performing, and decide if that's what you want to happen for the second half of the year.  One rule is always valid- every company in the world can do better than they have been doing.
If you're working on keeping your business competitive, there's no doubt that you've taken advantage of inbound marketing. Your business probably has worked to pull your customers in to turn themselves into leads.  Although inbound marketing as a whole is excellent for your business, you can use many different tactics. Those ideas to push the envelope and get the highest return on your investment of time and money.
Here's some interesting inbound marketing variables you should consider: 
What Are Your Current Numbers Showing?
Before you can try any new strategy  to change your business plan or rework your marketing, you must dig deep into how your company has been doing.  What parts of your marketing strategies have failed?  You can check this by using things like polls to ask customers what made them choose your business. 
Another way to track where your leads are arriving from is to check your pay per click ad data.  This step only shows maybe a fifth of your inbound marketing data- but it's a great way to track that fifth.
The final and most obvious way is to pay for your site to track analytics in the cookies.  This option will show you where your customers are coming from and give you some idea of how many leads are visiting your site.  You can identify buyers from an inbound sales strategy by paying attention to your customers' time, landing page, and origin site.  You will have to let your customers know you access their cookies at least once, but it's worth it to have complete transparency.
Breakdown of Inbound Marketing
Inbound marketing, if deployed correctly, is a way to make your customer come to you.  The ways to do this vary from pay per click ads, SEO articles, and using social media to get as close to viral as your company can be.
Most companies utilize one or more of these strategies without considering what they are or how they work.  This option works better for some companies than others and can benefit companies that can use more than a couple of them.
How to Use Inbound Marketing to Your Advantage
Companies that host articles on their sites can bring in 97% more leads than their competitors.  Inbound marketing can be the plan to use when deciding how to revamp your website or change your marketing strategies.  Although most companies already take advantage of search engine optimization and keyword usage, these articles are a way to condense the usage so that your site shows up more in searches than any other.  The more clicks your website gets, the higher the rankings it'll show up in searches- and in turn, it'll receive even more clicks and visits from leads.
Write thought-provoking original content, and it will whet the appetite of potential leads and post on content relevant sites.  Although it may seem tempting, you must not fall into the trap of fast and empty content.  Everything you offer customers, even free things, must have good quality.
Building Up to Quarter Four
After you have lured leads to your site, consider what they need from it.  Update your website so that their landing page will keep them interested, while also withholding just enough information to make them want to look into your product.  If you aren't sure how to do that, sites like Virgin America are great examples.
There's minimalism in the design that makes it easy on the eyes and more straightforward for the company to make sure that leads are only looking at what's important.  There are articles on the first page, with catchy titles that make you want to read more, as well as links along the top of the site that have vague enough titles that anyone would want to click to do more research.
This step will help your company guide your leads through purchasing or giving their information to the company and making themself into a potential customer.  
Mistakes to Avoid
Getting new leads through these steps can be exciting, but you must avoid a couple of mistakes to make sure your points don't go to waste.
If you gather their information, make sure you reach back out to them within twenty-four hours.  This step can be a quick email about a perk or sale your company has going on, or a reminder of the benefits your company could offer them specifically.  Don't leave the customer sitting too long, or they will lose interest and find another company to have their business.
Avoid wasting the data you gather.  Your analytics are like gold; they will show you what you're doing right or wrong and help boost your company into going the right way.  You need to regularly check your analytics, or watch how they affect how you conduct business. Don't make this rookie mistake.
Go Over Your Changes
Keep notes of everything that's changed for your company.  The good, the bad, and the moderate details are vital to building a picture of what happened and how it affected your company.  If you lowered your SEO work and you notice a significant downwards trend in leads- obviously there were still reasons to keep that plan in place. If you see your sales or leads are trending downwards, you should not go 100% back to your old project automatically.  Keep track of everything individually and change only the things that seem to trend most of the time downwards.  This plan is a long process, so take the time it deserves to make sure you get the correct data.