Share Post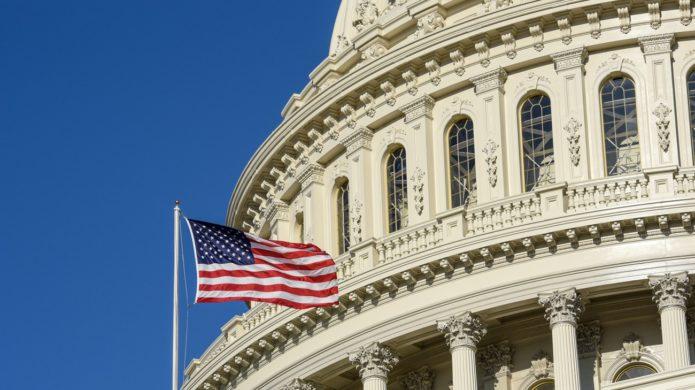 Recently, the House of Representatives passed a $484 billion bill to mitigate economic losses from the COVID-19 pandemic. The funding will provide relief in the form of economic stimulus for hospitals and small businesses. It's also expected that Congress will pass bills to stimulate the economy in the coming weeks and months.
Further updates about bills related to the COVID-19 pandemic and other important information can be found here.  
Paycheck Protection Program Funding
Funding from the first batch of PPP Loans passed in the CARES Act quickly ran out due to the high demand. The House ensured $310 billion of the bill will go to financial institutions such as banks, credit unions, and other approved lenders. As of April 27th, the funding was available for businesses to receive. Since funds are distributed on a first-come, first-serve basis, small business owners who want to apply need to submit their applications as soon as possible. 
Additional Funding for Lenders
Lenders will also benefit from the nearly $500 billion bill passed by the House of Representatives. The bill allocates $60 billion for community banks and small lenders. These smaller lenders hold more appeal for small business owners, and so, need the extra financial support
There is also $60 billion allocated for emergency business grants and loans from the Small Business Administration (SBA) in the form of Economic Injury Disaster Loans (EIDLs). This sector of funding can be further divided into $50 billion for disaster recovery loans and $10 billion for EIDLs. Business owners that qualify for EIDLs, or have submitted their documentation, should check on the progress of their loan.
Hospitals
A portion of the House's bill contains money designated for community health centers and hospitals. Nearly one-quarter of the bill's funding, $75 billion, will go to these institutions. The funding will benefit hospitals nationwide, which still desperately need equipment.
Other Provisions
Other provisions in the bill will benefit communities, hospitals, and small businesses. An additional $25 billion will provide COVID-19 related testing shared between federal and state governments. Federally, this portion will comprise the development, research, and manufacturing of test kits. Nearly half of the funding, $11 billion, will go to states to administer, process, and purchase COVID-19 tests.
More Bills to Come?
It's expected that this will not be the last attempt at helping business owners, employees, and hospitals affected by COVID-19. There is already talk of even more bills to ease the financial and medical burdens because of the ongoing pandemic. There's talk of a second bill, CARES 2, from the Capitol. It's rumored that this second wave could provide food stamps, medical-safety equipment, testing kits for COVID-19, expanded unemployment benefits, and more.
Work with a Professional 
If you're unsure about how to apply for the Economic Injury Disaster Loan (EIDL) or the Paycheck Protection Program Loan (PPP), consider working with an accounting professional. Don't hesitate to seek advice from the experts to guide your business through this global crisis.