Share Post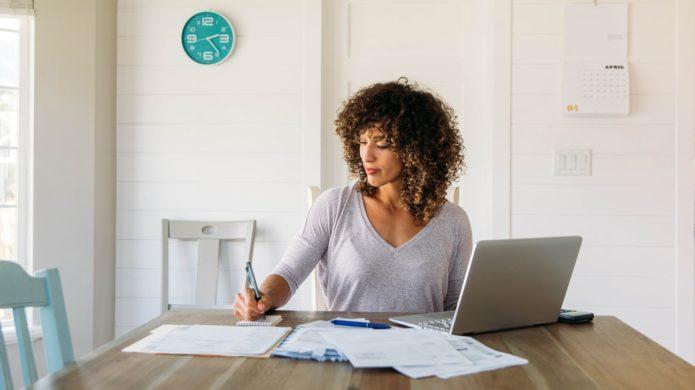 Are you ready for Tax Day? April 15 is right around the corner, and your taxes will be due before you know it. The beginning of 2020 is the time to get all your documents together and file your taxes so you can move past April and into a stress-free spring. 
If you want to get your taxes done without any major hassles this year, make sure you don't wait until the last minute. Instead, start preparing right now. It can take a lot more time and effort than you expect to file your taxes properly. 
However, if you get started early and take the time to do it well, you may be able to find ways to reduce your tax burden. You'll also be less likely to experience an audit or discover unexpected additional liabilities later on.
What Can You Do to Prepare for Tax Day? 
It can require a significant amount of prep work to make sure you can complete your 2019 tax return efficiently and accurately. If you have employees, you should have sent them all their necessary tax information by the end of January. That means you should also have everything you need to file your 2019 taxes. Now what? 
1 – Choose How to File
An important first step, if you haven't done it already, is to figure out who is going to be doing the filing. Will you be self-filing this year, or are you going to call in a tax expert to help? 
If you expect your federal tax returns to be fairly simple and straightforward, it may be easy enough to file your own taxes using accounting software. If you own a business, however, or if your taxes are otherwise complicated, you should consider picking an accountant to help you determine your tax liability.   
2 – Set a Timeline
If you think you're too busy now to get the work done filing your taxes or gathering the paperwork, you at least need to put it on your calendar. Consider how long it will take you to make the appropriate arrangements and then give yourself the time you'll need to be prepared for tax day. 
April 15, 2020 is rapidly approaching, so you need to plan now how you're going to meet that filing deadline. If you're working with an external consultant or tax expert, make an appointment now. 
Putting together a timeline for making your final tax payments and turning in your return will also help you figure out if you're going to need a tax extension. If the tax due date is coming up soon and you don't have the time to get everything done properly, you can apply for an extension for a federal tax return. 
Getting an extension is simple and easy, and the IRS will give you an extra six months to turn in your complete documentation if you request it in time. However, you still need to turn in your final tax payments by the normal due date of April 15. If you pay late, the IRS will charge you a penalty based on the amount you owed.
3 – Gather Your Documents
One of the hardest parts of filling out your tax return is simply getting together everything you need in order to file. Before you sit down to do your taxes or meet with an accountant, you need to collect all of the documents needed for filing and bring them together in one place. 
These are the primary documents you'll need to have before you can file and determine your tax bill: 
The form W-2 statements for tax withheld from wages

Bank statements including form 1098 for any mortgage interest you've received

All other income information, including every relevant form 1099: INT, DIV, B, G, MISC, K, R, and SSA-1099 for benefits received through your social security number. 

Schedule K-1 form for owners of pass-through entities

Business records and expenses

Form 1095 for your health insurance coverage
4 – Get Organized
Once you're confident you have all the necessary paperwork, you should take care to subdivide it all into separate categories so you and your accountant can find things more efficiently. The first step is to separate out paperwork between entities that are taxed separately. 
If your personal expenses overlap with your business transactions, you need to go through and figure out how to sort the various expenses now. Remember you'll need to file for your small business and your own income tax separately. 
Collect all of your paperwork related to income and investment information in one place. In another folder you can put together all of your self-employment and business records. That should include all of the expenses related to the business. 
For your own tax filing, you'll also need to account for all of your medical expense receipts and records of charitable donations. The more established and organized records you have for all of this, the easier it will be for your accountant to ensure you claim all the tax deductions for you.
5 – Know Your Tax Deadlines
No matter how much planning and scheduling in advance this tax season, you'll be set up for failure if you don't know all of your exact tax deadlines. Tax returns and payments due to the IRS are expected at certain deadlines on the IRS tax calendar depending on the status of the particular entity filing their taxes. 
For partnerships (Form 1065) and S-Corporations (Form 1120-S), your returns have to be turned in by March 15. In 2020, March 15 is a Sunday, so you have until March 16, 2020 to submit these returns. 
For individuals and all other businesses and varieties of income, your due date will be April 15, 2020. This includes C-corporation returns (Form 1120), foreign bank account reports (IRS FinCen Form 114), estates and trusts income tax returns (Form 1041), and individual income tax returns (Form 1040). 
6 – Check Estimated Tax Payments
Another important thing that needs to be done before tax day is making your estimated tax payments. Individuals, sole proprietors, partners, and S-corporation shareholders are all required to pay tax throughout the year based on their adjusted gross income by quarter. 
If you expect to owe $1,000 or more in taxes when you file your return, then you may be penalized by the IRS for failing to pay enough in estimated taxes. The IRS will also charge penalties for estimated payments that come too late after the corresponding quarter. 
You might not need to make quarterly tax payments if an employer is already withholding tax from your earnings. You could also be free from making these payments for your taxable income during the year if you were a U.S. citizen or resident with no tax liability at all for your previous 12-month tax year. 
If you've already made estimated payments that add up to 90% of your current year obligation or 100% of your total tax due from the previous year, then you should also be exempt from making further payments in advance of tax day. 
Getting It Done
As complicated as tax filing can be, it's essential for running a healthy business and avoiding unexpected fines and expenses. It's even easier if you don't only start thinking about it every February. 
Careful bookkeeping all year long makes filing easier and gives you the information you need to plan for efficient growth. Seek out accounting professionals if you want help, whether you're just trying to finish filing your 2019 return or you want to get your bookkeeping system on track for success.