Share Post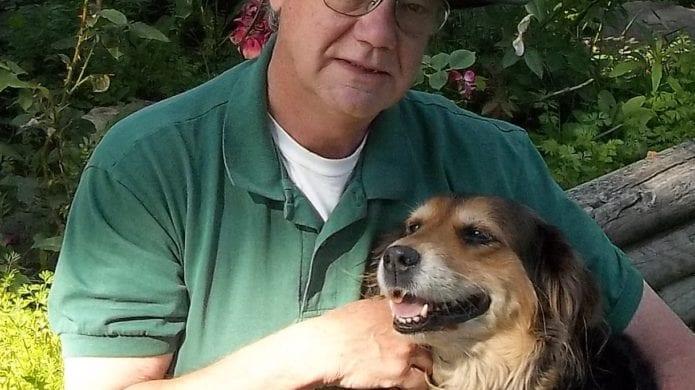 Alvin Kempf, a 1-800Accountant client, wants to help businesses maintain a safe and efficient working environment. That's why he founded Kempf Safety Services, LLC in April of 2013.
Based in Mokena, Illinois, Kempf works out of a home office in the corner of his basement. His wife, Carolyn, also lends a helping hand if he needs assistance.
For 42 years, he worked as a field safety inspector, assisting insurance companies in finding ways to insure various environments. He retired and decided to start up a business that could supplement his income and savings. He has a great pipeline for clients, which his old boss sends him whenever he chooses to work.
Kempf said he wants to emphasize the "small" when it comes to his small business, and he likes working no more than 20 hours per week.
"It's a very small business, and I'm intending for it to stay that way," he said. "I can work as many or as few hours as I want. I worked for years and years, and to have it all come together like this is just wonderful. I'm very fortunate."
His job is to offer safety recommendations to other businesses and organizations. He visits them in-person, looks over how their environments are structured, and then writes up a report with what looks good to him and what could be improved. His clients include those who work in retail stores, factories, apartment complexes, and other places.
Safety Is All About the Client
According to Kempf, his goal is to establish a rapport with clients so that they're happy to see him when he walks in the door.
"I want to form a partnership with these clients and serve as an advocate to help them," he said. "I want to make sure everything I do is in the best interests of them."
Kempf said "meeting new people and helping them" is what he gets the most satisfaction out of in his work.
"Most people are looking to do things better and want to protect their property and employees," he said. "I like to help them do the right thing. Seeing them be happy about their situations makes me feel really good."
He chooses not to do any traditional marketing for the business to limit his workload.
"I would rather have people come to me than to go out and sell my services," he said.
In terms of initial challenges he faced in setting up the company, his biggest hurdle was dealing with the delay in getting paperwork processed with the state to make the LLC official.
"Things took longer to set up than I had expected," he said.
As for advice he'd give to entrepreneurs?
"Make sure you've got a solid business plan in place. You have to sell yourself. You have to earn that trust from others. Always under-promise on how long it'll take you to do something because people never complain if it's done early, but they always complain if it's done late."
He said there are both pros and cons to running a small business.
"The disadvantage is that you're solely dependent on the environment and economy around you, you don't have full control of these things. The advantage is that you can determine how to address these factors the way you want to."
Getting Accounting Assistance
As a very satisfied 1-800Accountant client, Kempf said he'd definitely recommend the company's accounting services to others for several reasons.
"I love the flexibility that 1-800Accountant offers to its clients. The fact that I can schedule a time whenever I want is great."
He added that the company has several different services but doesn't pressure purchasing into purchasing them.
"Someone called me about bookkeeping services, and I said 'no.' But I wasn't forced to buy it. They made sure I made an informed decision."
He said he came to 1-800Accountant because he wants to let a professional accounting firm work with the IRS on his behalf by doing the heavy lifting for him.
"I don't want to talk to the IRS," he said. "I don't want to pay more than I need to pay, either. I want to follow the law that's written and use it to the best advantage that I can."
For every small business owner out there, Kempf said that honesty is the best policy and quoted Navy Admiral Arleigh Burke.
"Always tell the truth and you never have to remember what you said."