Share Post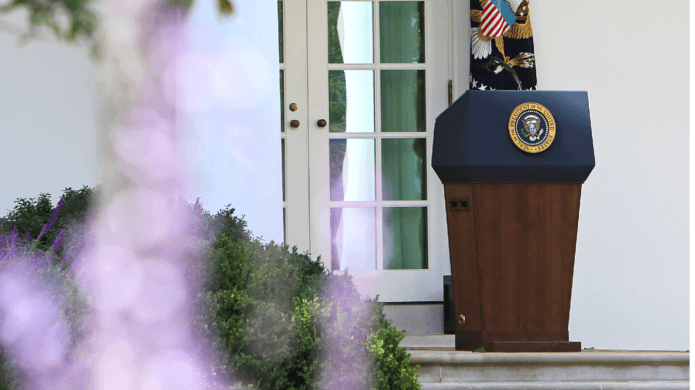 Infrastructure changes may be on the horizon soon, which would modernize transportation and improve America's infrastructure. These changes would have massive impacts on the economy in terms of new jobs and how the country invests in infrastructure.
Changes to the tax code may have effects on both corporations and individuals. Here's what you should know. 
What does the Infrastructure Plan seek to improve?
This week, President Biden revealed a proposal for an infrastructure spending package. The proposal would increase federal spending and raise taxes for corporations. 
There are two parts to the infrastructure plan. The first part of the infrastructure plan will fortify the nation's infrastructure, including:
Bridges
Ports
Railways
Water systems
The first part of the plan also focuses on domestic infrastructure:
Create a nationwide infrastructure for electric vehicles.
Expand clean energy investments.
Invest in research and development.
Make significant investments in child care and educational facilities.
Provide significant investments in caretakers for the elderly and those with disabilities.
The Biden administration continues to release more details about what tax code changes for infrastructure would look like. Next month, the administration will reveal details of the second part of the plan. It's expected to:
Approve an expansion of the Affordable Care Act and health care.
Extend a more considerable child benefit which Congress approved.
Initiatives to expand health care.
Provide paid family and medical leave.
The proposal tackles multiple infrastructure issues. The most important numbers and statistics within the proposal are:
Direct $400 billion to care for disabled and elderly Americans.
Inject more than $300 billion into expanding broadband access, improving drinking water infrastructure, and upgrading electric grids.
Invest $580 billion in American job training efforts, manufacturing, and research and development.
Put $621 billion into transportation infrastructure, such as airports, bridges, electric vehicle development, ports, public transit, and roads.
Put more than $300 billion into building and retrofitting affordable housing, along with constructing and upgrading schools.
Using money from the tax code changes, President Biden has specific infrastructure goals. These include proposals to: 
Build a national network of 500,000 electric vehicle chargers by the year 2030.
Build or rehabilitate 500,000 homes for low-income and middle-income Americans.
Deliver affordable and universal broadband service.
Repair 10,000 bridges.
Replace all lead pipes in drinking water systems.
Revamp 20,000 miles of highways and roads.
Replace 50,000 diesel public transit vehicles.
Planned Tax Code Changes
To pay for these changes, the Biden administration would implement changes that would change the corporate tax rate. This would allow for eight years to spend the nearly $2 trillion bill.
Funding from domestic, larger businesses that offshore their profits to avoid tax payments would fund the infrastructure plan within 15 years.
President Biden's administration has additional measures planned to minimize the number of individuals who would pay and how much individuals would pay if they earn above $400,000 annually.
The administration also has plans to make corporations pay for the proposed changes by increasing the corporate tax rate.
How Tax Code Changes Will Affect Corporations
As of now, tax code changes would fund the ideas the infrastructure proposal addresses. Although the tax code changes for infrastructure have yet to become law, there are already ways to see how any change would affect corporations.
There are four ways tax code changes will impact corporations. 
First, the corporate tax rate will increase from the current rate of 21% up to a new rate of 28%.
Larger businesses, such as Fortune 500 companies, paid an average rate of 11.3% in 2018, which would change under these new proposals.
While this change won't impact many small businesses, there's one exception because most are pass-through entities. C-Corps would experience a major change in taxation as the business entity would pay taxes at a higher rate.
Second, multinational corporations would pay more in the form of a global minimum tax. This rate would increase from the current rate of 13% to a new rate of at least 21%. 
Third, the proposed tax code changes would no longer allow companies based in the United States to avoid taxes by moving their profits overseas. 
Fourth, and most important for the fossil fuel industry, proposed tax code changes would end the federal tax breaks these companies receive. 
How Tax Code Changes Will Affect Individuals
Like corporations, individuals may have a lot to consider regarding the tax code changes. However, there's no reason to be worried. There aren't discussions of raising taxes for individuals in the current stages of discussion about the tax code.
However, there may be changes to both individuals and their tax codes in the future. If there are changes to individual tax code percentages, it will impact high-earning individuals and those with high net worth.
Any individual earning less than $400,000 per year is unlikely to pay taxes at a higher rate if the proposal becomes law.
When to Expect Infrastructure Tax Code Updates
Although changes to the tax code for infrastructure have yet to finalize, there are ideas on when to expect further discussions.
In the coming weeks, there will be talks about finalizing changes to the tax code for corporations and individuals. President Biden and his administration will reveal more details about the second part of his infrastructure plan next month.
If the first proposal passes in the House and Senate, it's expected to become law this summer.
Timely Updates from the Professionals
As we learn more about tax code changes, you'll want to stay updated with professionals who will explain what the changes will mean for you.
Whether you are an individual, a small business owner, or an employee of a small business, these updates may affect you going forward. For changes in the tax code and other tax policies, check-in with the pros at 1-800Accountant.