Share Post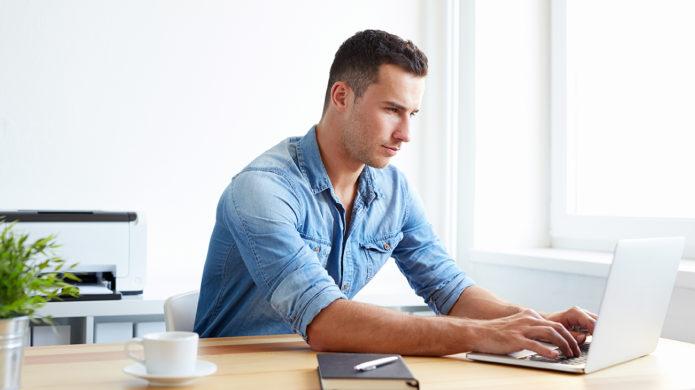 When it comes to starting a business with low overhead, opening an online store seems like a surefire bet. You run operations from the comfort of your PJs, and there's no need to rent out a space or hire an arsenal of employees. However, opening an online store still has some financial concerns involved. Learn more about them here!
Learn how to budget. Before you get started with anything, you need to have finances in order. How much is your stock going to cost you? What about shipping? Do you want to pay for dropshipping, or will you be sending everything out yourself? Additionally, don't forget that time is money: how many hours a week will you need to devote to your store? Are you going to manage it full time, or will you need a second job while things are getting started? Create a beefed-up spreadsheet to help you portion out the details and figure out just how much you'll need — both time- and money-wise — to get going.
Add up the small stuff. Speaking of budgeting: there are a lot of little expenses you may not have even thought of when you decided to open your store. Here are a few extra expenses you'll want to keep in mind when filling out that spreadsheet:

Buying and registering a domain name
Paying to host your site on a server
Credit card processing fees
Transaction fees
Buying an SSL certificate
Ideally, the ecommerce platform you choose will cover some of these costs for you. (Volusion does!) However, you're always going to have some extra expenses crawl out of the woodwork.
Invest in PPC. Selling online is great because you can reach millions of customers. However, it can be not so great when your niche is oversaturated with other sellers trying to claw their way to the top of Google's search results. Luckily, you can stand out with a little PPC, or pay-per-click advertising. As the name hints, PPC isn't free, but it can sure make a difference for your business, especially when you're starting out and not yet ranking on Google.
Essentially, PPC lets you show up in Google ads when people search for specific search terms. The more popular a term, the more expensive it's going to be. You can head over to Google to learn even more about the process (and to see what your expenses might be). Budgeting for PPC advertising is a smart move, and one you should be doing from the start.
Design is a worthwhile investment. Most of us aren't design pros, but that doesn't change the fact that a good-looking website will make more sales. If you can't create a pretty website by yourself, it may be prudent to make a one-time investment in a designer who can get it looking spiffy. Additionally, most ecommerce hosting sites will have affordable design options available. If you look fresh from the get-go, you'll make a great impression on customers!
Running an online store can be an exciting, profitable experience. However, there are a lot of financial considerations to make before you hang that virtual Open sign. Get your financial ducks in order before you launch, and you'll be off to a more secure start!
NOTE: This guest article was authored by Andrea Kinnison, Content Strategist at Volusion, and is published with permission. When not at work, you'll probably find Andrea camping or bird watching in West Texas.