Share Post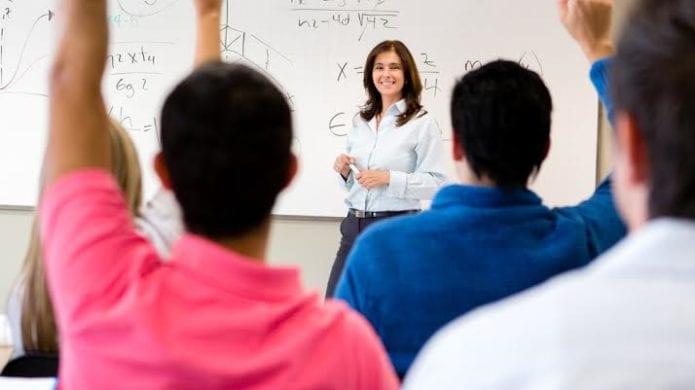 It's time for #MoneyMattersMonday! The second part in our series explores some basic personal tax deductions you may be able to claim when filing your return with the IRS, which in turn can lower your tax bill and help in your personal savings efforts.
Mortgage interest and certain real estate taxes
If you are a homeowner, you can write off the mortgage interest you pay on a loan for your primary place of residence or a secondary residence you may own. To qualify for this personal tax deduction, you have to be obligated to paying any debt – and then you must actually make these payments. In addition, you can deduct taxes on property you own that is not used for business purposes.
Contributions to charitable organizations
Both cash and non-cash contributions that you make to a qualifying charitable organization are typically deductible and can be claimed on your personal income tax return. Non-cash charitable contributions may include clothing, toys, electronics, or even automobiles and boats. Just be certain that you receive proper documentation on these donations from the charity or non-profit. Get a contribution receipt if you donate cash or an item with a higher value.
Medical expenses and contributions to Health Savings Accounts (HSAs)
There is a chance that you are eligible to write off your medical and dental costs that exceed a certain percentage of your annual adjusted gross income (AGI). After 2013, you can claim a tax deduction on 10% of your healthcare premiums and out-of-pocket costs that are not covered by insurance. This means if you made $50,000 in adjusted gross income last year and incurred more than $5,000 in medical costs, you can write off only the excess amount you incurred as a deduction on your tax return.
If you maintain a Health Savings Account (HSA), your contributions to this savings account are deductible. Plus, the interest you earn is not considered taxable income.
Interest on student loans
The interest tacked on to student loans you take out to cover qualified education expenses for yourself, your spouse, or for your dependent is generally deductible on your IRS tax return. This education-related tax write-off can help reduce your taxable income by up to $2,500.
You should qualify to claim this deduction if the student loan is in your name or your spouse's name, even if someone else actually pays the interest on this loan. This tax break is not available for married couples who file their taxes separately. Only taxpayers whose modified adjusted gross income (MAGI) is no more than $80,000 (or $160,000 for joint filers) are eligible to claim this write-off.
Education expenses, such as tuition and fees
The IRS offers a tuition and fees deduction that can help reduce your taxable income by up to $4,000. Expenses that qualify for this valuable tax break include tuition costs, textbooks, course supplies, enrollment fees, lab fees, and other expenses that must be paid to successfully attend a post-secondary school, such as a community college or four-year university.
On the other hand, room and board, extracurricular activities, student insurance costs, and other such fees may not be claimed and deducted under this particular education deduction.
To be eligible for the tuition and fees deduction, you must have paid qualified higher education expenses for yourself, your spouse, or for your dependent. Expenses paid by a dependent are not eligible for the write-off. Plus, you cannot claim this deduction under the married filing separately status. The deduction can only be claimed by individuals earning $80,000 or less in modified adjusted gross income – or up to $160,000 for joint filers.
Job search expenses
If you're looking to advance your career with a better-paying job, you can typically deduct job search expenses as well. These costs could be for using a resume assistance service, traveling to a job interview in another city, or using an online job board.
Contributions to an Individual Retirement Account (IRA)
Saving for the future is critical. If you maintain a regular Individual Retirement Account (IRA), you may be able to write off the contributions you make to this retirement plan. If you have an employer-sponsored retirement plan, such as a 401(k), to which you make contributions, your deduction on IRA contributions may be somewhat limited or completely unavailable.
However, if you are not eligible to contribute to such an employer-sponsored retirement plan, you can deduct IRA contributions if you earn income during a specific tax year.
Unreimbursed employee expenses
Any education and training expenses you incur that are necessary for your current job are considered deductible if your employer doesn't reimburse you for them. Other types of unreimbursed employee expenses you incur in your work may qualify for a write-off, such as travel costs.
Fees for professional services
If you seek out professional services, including legal and accounting fees, you can deduct these expenses as well. Because it can cost several hundred dollars to meet with a top-rated lawyer in town or a veteran CPA to go over your personal taxes, this deduction can be quite beneficial for many taxpayers.
For additional personal expenses you can write off, work with the accounting pros at 1-800Accountant. Call 1-800-222-6868, or visit www.1-800Accountant.