Share Post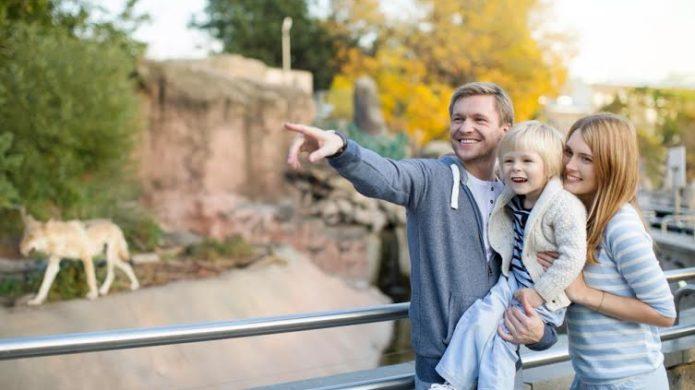 You take your kids to soccer practice. Then it's off to Chuck E. Cheese. And, finally, it's a trip to the ice cream stand for Bobby and Emma to indulge in some sweet treats.
Parents deserve some relief from the constant – and expensive – activities in which their kids are involved. So, we want to lend a helping hand to all moms and dads out there with some money-saving tax credits for parents.
What Is A Tax Credit?
Before looking at the list of tax credits for parents, let's review what the term tax credit actually means in the IRS dictionary. A tax credit is typically a dollar-for-dollar reduction of what you actually owe in taxes. So, instead of reducing your taxable income like a tax deduction does, a credit literally reduces your tax bill from Uncle Sam.
For example, if you owe the IRS $5,000 in income tax payments, but you claim a tax credit worth $500, the actual amount you'll owe will be $4,500.
Child and Dependent Care Credit
The Child and Dependent Care Tax Credit can help offset babysitting and daycare expenses for parents.
Eligible taxpayers include individuals who pay for childcare costs for kids under age 13 so that they can either maintain employment or look for a job. The tax break is also available for individuals who take care of a spouse or dependent of any age who cannot take care of themselves.
The credit can be claimed by all taxpayers other than married couples who file separate returns. It provides a maximum of 35 percent of qualifying childcare expenses, and this amount depends on adjusted gross income.
Child Tax Credit
The Child Tax Credit can offer nice savings to all parents. If your filing status is non-married head-of-household, and you earn under $75,000 within a particular year, you should be eligible for the credit. The same goes for families who make less than $110,000 annually. The credit is phased out when income reaches $130,000.
You can claim $1,000 per qualifying child for whom you provide care. If you wind up having a remaining balance for the credit, you should receive this bonus amount as part of your tax refund.
Eligible children include those who meet 6 different tests for this credit, according to the IRS. These tests include the age of the child, the child's relationship to you, how much you support the child, dependent status, citizenship, and residence.
Earned Income Tax Credit
The Earned Income Tax Credit (EITC) is a federal income tax credit designed to aid those who earn lower or moderate income. Earned income is considered any type of income that a taxpayer makes from an outside source, such as working at a full-time, W-2 job or through operating a small business.
For parents, claiming the EITC can significantly benefit those with qualifying children since there is no age restriction for these individuals to claim the tax credit on their returns. The only tax-filing status the credit does not apply to is for married couples who file separately.
Adjusted gross income, earned income, and investment income are all types of income that are factored into the calculation of the credit. For tax year 2016, the maximum value of the credit is up to $6,269 for working parents who have 3 or more children. Parents of one child are eligible for up to $3,373, while those with 2 kids who qualify get $5,572.
Adoption Tax Credit
If you adopt a child who is looking to be accepted by a loving family, you can take advantage of the adoption tax credit to help reduce the burden of adoption expenses.
Although this credit is non-refundable, any credit that is in excess of your tax liability can be carried forward for a maximum of 5 years.
Qualified expenses for the credit include travel expenses, adoption fees, attorney fees, and court costs. Eligible children must be under 18 or physically or mentally unable to care for themselves and can be of any age in this case.
For tax year 2016, the credit is worth up to $13,460 per qualifying child you adopt. The credit begins to be phased out for households with a modified adjusted gross income of $201,920. It is completely phased out for households with modified adjusted gross income of $241,920 AND UP.
American Opportunity Tax Credit
Do you have kids in college or high schoolers who are planning to embark on higher education? The American Opportunity Tax Credit may be just what the doctor ordered for you.
This IRS tax credit can be applied to the expenses incurred in the first 4 years during which a student attends an institution of higher education. The credit can be claimed on the income tax return of a parent with a dependent enrolled in school.
The current value of the American Opportunity Tax Credit is up to $2,500 per qualifying student. The full value of the credit may be claimed every year for up to 4 years.
The AOTC may only be applied to qualifying education-related expenses incurred by a student pursuing some form of higher education. Plus, you cannot claim this credit if you are claiming any other tax credits for higher education.
The credit may be applied to expenditures for course materials, school supplies, and other items that students need to be successful in their college coursework. The credit also covers student activity fees required for enrollment.
As for income limitations, the AOTC is currently available to individuals whose modified adjusted gross income is up to $80,000 a year and $160,000 for married couples who file jointly. The credit is phased out for earners whose income exceeds these amounts. Plus, 40% of the credit is refundable.
Lifetime Learning Credit
If the American Opportunity Tax Credit doesn't work for your tax situation, the Lifetime Learning Credit is an alternative option.
The credit covers "qualified tuition and related expenses." This typically includes most tuition and fees paid to a post-secondary school, with the exception of student activity and athletic fees, insurance a student may pay for, and room and board costs.
The Lifetime Learning Credit has a value of a 20% credit on the first $10,000 spent on higher education. As such, the maximum value of this credit is $2,000 per household. The credit is only available on a per-taxpayer basis.
Eligible students must be enrolled in a post-secondary school on at least a part-time basis. The credit is gradually phased out after a taxpayers modified adjusted gross income exceeds $54,000 and is entirely phased out when this amount exceeds $64,000. For joint filers, these limits are $108,000 and $128,000, respectively. Remember that the Lifetime Learning Credit and the Hope Credit cannot be claimed for one student in the same year.