Share Post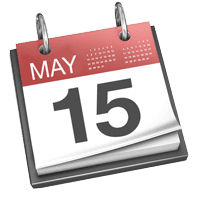 There's a big assumption that tax-exempt nonprofits are not responsible for filing any tax-related documents with the IRS. Think again. If you operate a nonprofit, there is an important filing deadline coming up for many of these organizations on May 15th that you don't want to miss.
Types of Nonprofit Tax Returns
Despite the fact that tax-exempt nonprofits are not on the hook for traditional tax payments like corporations and LLCs, many must file an annual information return or a notice with the IRS. Depending on the size of the organization, this return could be Form 990: Return of Organization Exempt from Income Tax. It could also be Form 990-EZ, Form 990-PF, or Form 990-N, depending on the type of organization. This form should include basic financial information about an organization, details on its board of directors and those involved in it, and other required information. The IRS often makes these returns available to the public. The main purpose of these forms is to ensure nonprofit owners are not abusing their tax-exempt status and are actually using their organizations for legitimate reasons.
When Are They Due?
Information returns and notices must be filed by the 15th day of the fifth month after a nonprofit completes a fiscal year. Each year, the deadline for many nonprofits to provide information about their previous year's activities is May 15th. Because many organizations open their fiscal calendars at the beginning of each regular calendar year on January 1st, the May 15th date is considered a traditional deadline for this information to be sent to the IRS. However, it can certainly vary based on when an organization is officially registered, and extensions are available.
Keep in mind that the IRS can revoke tax-exempt status from a nonprofit organization for various reasons. One of these reasons is if it fails to file an appropriate information return for three consecutive years. In such a case, its tax-exempt status would be removed as of the date on which the third filing is due.
IRS Warning on What Information to Include on Form 990
While the various types of Form 990 require nonprofit owners to provide specific information, the IRS is warning these individuals to only disclose the information requested. To protect your information and the information of others from potential identity theft issues, do not provide any Social Security Numbers on these nonprofit tax returns. In addition, avoid including any unnecessary personal information about anyone involved in the organization on these forms. Identity theft has become an increasing problem, so take all the precautions you can to prevent having your information stolen.
How 1-800Accountant Can Help Organizations File Their Nonprofit Tax Returns
For assistance with filing any nonprofit tax returns with the IRS like Form 990, turn to 1-800Accountant to take this process right off your plate, letting you focus on the goals for your nonprofit. To learn more, call 1-888-749-0117 or visit www.1-800Accountant.
Image credit: The image included in this blog post is used with permission via the Creative Commons license through Flickr.