Share Post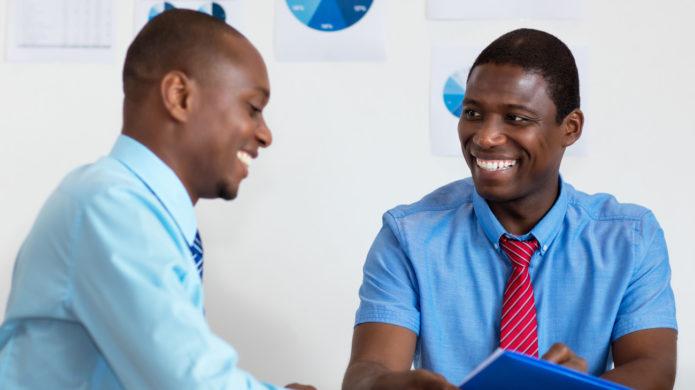 The first step in starting a business is to dream big. Do your research and spend time brainstorming and imagining what your business could be. How can you use all of your creativity to create something new? 
The next step is planning. Now is the time to get practical. You have a vision; Now, you need to lay out the path you'll follow to realize that vision. You need to write it out in detail to help you coordinate the plan and to demonstrate to investors that you have the confidence and ability to make it happen. That's where the business plan comes in.  
What is a Business Plan?
A business plan is a formal document that outlines your vision for your company in the future. It should describe what your business will be and what strategies you'll use to get there. It's the operations plan for what you will do and how you will function as a company. 
A good business plan can convince investors that your company has got what it takes. It shows that you've put in the work and are prepared to achieve your goals. It displays the roadmap your business will follow. 
What Should a Business Plan Include?
There are certain essential things your business plan should include. Your business plan should impress people and gain their buy-in. It should also allow people to identify the core features of your business quickly:
The

vision, mission, and purpose statements

for your company

Unique products or services your company will offer

Your company's legal and organizational business structure

In-depth financial projections 

Market analysis and plan
How Do I Write a Business Plan?
Writing a business plan may seem intimidating, but you don't have to do it all at once, or even all by yourself! If you're going to be a successful small business owner, it's going to take work and patience, so take your time putting together your plan. 
Don't be afraid to get help and consult others. Work with your management team to brainstorm ideas and layout your plan. Find other professionals to help you find ways to strengthen your plan along the way.  
Utilize Your Market Research 
To get the attention of investors, you need to convince them that there is an audience waiting for the good or service your company will sell. A small business needs to find a niche, a target market that will get something valuable from your product.  
To prove that, you need to show detailed market research. As you gather information to make your case, remember there are two distinct types of market research: primary and secondary. Secondary research includes preexisting studies and information about the market or your possible audience at large. 
Primary research, however, is specifically about you and your business. Unlike secondary research, primary research looks into the public's explicit response to your company, product, and marketing. Primary research is worth more in your plan, but it takes time and money to do. 
Determine Your Company's Purpose
You should be able to clearly and distinctly summarize your business purpose. What are you contributing to the world? What need are you filling? What are you trying to accomplish, or what drives you to work as hard as you do in this business? 
Your purpose statement should concisely describe the goods or services you provide, and the consumer needs you meet while placing it in the context of your greater mission. 
Run the Numbers
Math is a valuable tool in business planning. If you're going to convince a venture capitalist that your business is worth their investment, you need to show them what their money will do with financial statements and projections.
They want to see that you will use their funding efficiently and effectively. Include projections of your costs and expected earnings so that they can see exactly how their money will accomplish great things in your hands. 
Marketing Is Your Friend
What is your plan to introduce your good or service into the market and win over the consumer base? Illustrate in your business plan how you expect to convince your target audience that your product is worth their time and money. 
This is the place for a market analysis showing your target audience. Follow it with a detailed marketing plan for how you will reach that audience and what media you'll use to connect with them. 
Be Flexible!
It's all about striking a balance. Show in your business plan that you have put a tremendous amount of thought and detail into your preparations. At the same time, every investor and business owner knows that plans never go exactly as expected. 
Include space for adjusting and adapting to conditions as they change. Make your business structure itself flexible and show investors you're ready to take advantage of new opportunities.
Template Example
While your ideas are innovative and new, you want your business plan itself to be clear and easy to follow. Split the content into different headings and use lists whenever it makes sense. You can follow a basic business plan template like the one below or adapt one to fit your business: 
Executive summary

Company mission and background

Products and services

Marketing plan

Operations plan

Management team 

Financial planning
Putting together a solid business plan is going to take a tremendous amount of work, and anyone who reads it will see the time and effort that went into it. A good business plan shows that you're dedicated and willing to commit to your business. 
You want your plan to be as strong as possible to build toward growth and success for your business. Consider having it reviewed by professionals to strengthen it and work with an accountant to be sure your numbers and financial projections are thorough and accurate. 
Once you have your business plan, you're ready to move on to the next step, which is selecting the right business entity.