Share Post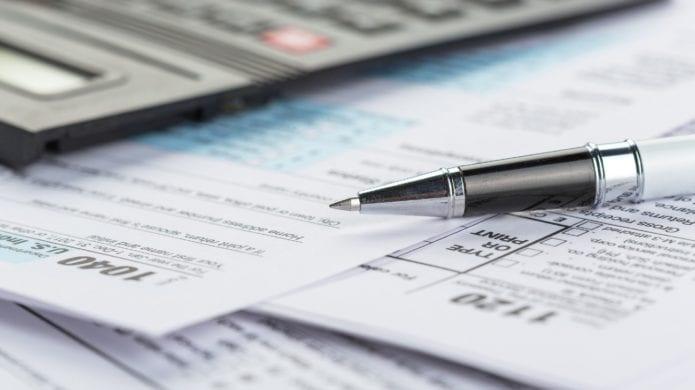 At times, it can be tough to keep up with the clock's fast-moving hands and the constantly turning pages of a calendar. Things may be moving so fast in your life and business that you are caught totally unprepared when tax season comes around. 
The truth is that tax preparation is a year-long endeavor. Careful accounting and recordkeeping for small businesses make filing that much easier. However, running a small business requires balancing many competing priorities. The task of bookkeeping can quickly fall between the cracks in the everyday frenzy of running a business, especially during the chaos and uncertainty of a pandemic. 
The good news is that there are helpful options for those who can't get their taxes done on time for certain reasons. If it looks like you really can't finish your tax return on time, you might want to consider requesting a tax extension.
What is a Tax Extension?
If a life-changing event or something else takes your time away from your taxes, you may not be able to meet your deadline, even if you've always been a loyal contributor to Uncle Sam. 
That is why the IRS allows individuals to receive an extension of time to file your tax return. A tax extension is a delay of your due date that gives you more time to complete your paperwork.
A tax extension normally lasts for up to six months, meaning the final deadline for filing your personal tax return can be extended from April 15th to October 15th. You should be aware, however, that a tax extension only applies to the tax return itself. It extends the due date for your paperwork, not for the tax payment itself. 
Why File an Extension
There are numerous legitimate reasons why someone would need to file for an extension of time with the IRS. If you don't have your tax information ready to go due to unexpected circumstances, you may be able to take advantage of a tax extension. 
If you marry, divorce, conceive a child, or relocate when April 15th is fast approaching, you may not have ample time to organize your financial information and hand it off to a tax preparer.  
In other cases, military members stationed in "combat zones" are eligible for a tax extension for up to 6 months. Also, U.S. citizens who also live internationally may legitimately qualify for an IRS tax extension as well.
If you don't feel comfortable trying to complete your taxes precisely and accurately in the time remaining, don't hesitate to file an extension. Taking more time will help you save money overall by thoroughly studying your options and claiming all of the tax deductions you're eligible for.
How Do I File a Tax Extension?
The most basic way to obtain more time to file your income tax return is to file Form 4868: Application For Automatic Extension of Time To File U.S. Individual Tax Return. All you need to fill out is your personal identifying information and your total tax liability estimate. 
If you end up owing a significant amount of money when you finally fill out your tax return, you will have to pay late fees, even if you have an extension. To avoid any additional fines, you should carefully estimate your total tax due and send in the payment along with your application for an extension. 
After this form is processed, you should be given an automatic extension when your personal return would be due. 
Another option is to go ahead and pay all or some of your estimate of income taxes that you owe directly. When you pay online, you can indicate that your estimated payment is for an extension. You should receive a confirmation number in return so that you can verify your extension.  
How Do I File Online?
You can pay your estimated tax total and file your federal taxes online for free if you meet certain income qualifications. Even if your income is too high for that, however, you should still be able to request an extension for free through IRS Free File.
You create an account through the IRS or work with a tax preparation provider approved by the IRS. Then you can file the proper paperwork without printing or mailing a single document.   
Work With an Expert
Tax season can be a stressful time for every small business. You want to get it out of the way as quickly as possible, but you also don't want to rush. If you spend too little, you open yourself up to an audit, but if you don't claim every deduction you can, you might end up spending money that you could be using to invest in the future of your business. 
In times like these, every dollar counts. Make sure you fill out your taxes right and consult with a tax professional before submitting your return. A veteran accountant can take this task off your plate and ensure you maximize your savings for the good of your company.