Share Post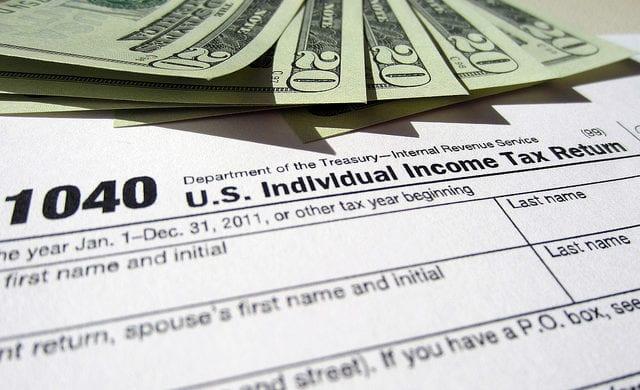 Being an early bird has lots of benefits when it comes to a variety of tasks we check off on our to-do lists. The same can be said when it's time to file your taxes with the IRS. According to 1-800Accountant, here are 5 benefits to getting your return to the IRS earlier than waiting until the April 15th deadline rolls around:
1. It gives you more time to pay any balance you owe the IRS.
If you owe a balance to the IRS, there are advantages to filing your return early. If you submit your return right when tax season officially kicks off, you will not have to pay this balance until April 15th. Getting your Form 1040 in proper order early will give you extra time to prepare your payment. This additional time is particularly beneficial to those who need to find out how much they specifically owe in tax payments to the IRS so that they can budget for it.
2. It can help you get your refund sooner.
It's always a great day when your tax refund arrives in your mailbox or electronically in your bank account. That's why a nice benefit to an early filing is getting this refund payment sooner. We all have ongoing expenses that can be a burden at times, but when some extra income is made available to us, it can certainly alleviate a bit of this financial burden. Who doesn't want some extra spending cash or money to pay bills sooner than later?
3. It will help you avoid filing for an extension or incurring late payment penalties.
While filing for a tax extension isn't necessarily a bad thing, it is one extra thing you'll have to worry about doing. Plus, you don't want to wind up facing late payment penalties for getting your taxes filed on time or failing to file for this extension. Taxpayers pay the IRS millions of dollars in taxes each year. The last thing they want is to have an even higher bill from Uncle Sam because they did not meet a tax-filing deadline. These situations can make the filing process more of a headache instead of getting them done on time so you can move on and focus on your priorities.
4. It reduces stress, especially for small business owners with hectic schedules.
Tax season can be a stressful time of year as taxpayers from coast to coast scramble to get their returns prepared and sent off to Washington, D.C. However, it doesn't have to be this way. Filing a return earlier in the year is a fantastic way to reduce your stress level with regard to paying your taxes. While individuals can be stressed out enough about it, small business owners generally face even more IRS obligations, including the handling of estimated quarterly taxes. If you operate a business, getting your taxes done sooner than later can help you focus on what's most important to you – making money in order to make a living. As mentioned before, getting a refund earlier is another way to ease financial stress.
5. It can help you avoid tax fraud.
Tax fraud has become a major problem for taxpayers all over the country. No matter where you live or how much money you make, there's a chance you could be a tax fraud victim. A good way to reduce your chances of this happening is to file your taxes early. By getting your tax return to the IRS before a scammer, you'll prevent anyone from trying to file using your personal information. Fraudsters file fake returns and steal millions in refunds each year, so don't get caught in one of these seedy schemes by doing everything on your part to prevent it.
1-800Accountant can help you prepare and file your taxes with the IRS as soon as possible, including both personal and business taxes. To get the ball rolling, call 1-888-749-0117 or check out www.1-800Accountant to learn more about these services.