Share Post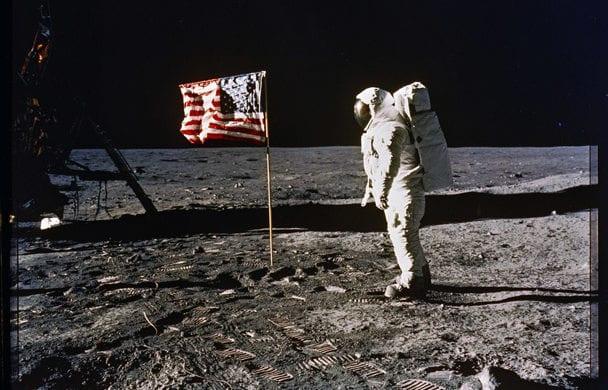 Today marks the 49th anniversary of the first U.S. space walk. On June 3, 1965, NASA launched the Gemini IV, an early space exploration and research mission. Astronauts James McDivitt and Edward White II circled the globe 66 times, and White spent about 20 minutes outside the spacecraft while tethered to it. So, when it comes to taxes and this special anniversary, this combination can only beg one burning question: how do American astronauts pay Uncle Sam if they are in outer space when their tax deadlines are approaching?
While it may not seem feasible for spacewalkers who are gone for long periods to file their taxes, they still owe terrestrial taxes like all of us Earthling taxpayers. Astronauts who are assigned to long-term missions in outer space typically file their taxes with the IRS before leaving on their missions. They take care of any other personal or business-related matters prior to leaving as well, such as managing their finances or ensuring their businesses are in good hands if they own one. Through checklists and pre-flight briefings, crewmember support teams work with crewmembers to ensure they are fully prepared for the several months away from home that they'll spend in space. One of these checklist items is "taxes."
Of course, an astronaut who knows he or she will be unable to file taxes prior to the April 15th deadline can generally file for a tax extension. In most cases, the IRS gives taxpayers a 6-month extension of time, meaning their returns would be due no later than October 15th.
Even though most astronauts handle any tax filings or other important responsibilities during their preparation periods before their trips to outer space, the International Space Station does have computer and Internet access. The Internet network on the International Space Station is known as the Crew Support LAN (CSL). This means any simple online tasks can be done from it, like checking bank statements through online accounts. However, tax software is not as easily accessible in space.
There is one tax benefit to being an astronaut, though. On-orbit crewmembers receive a $3 per day per diem. This money is completely tax-free. Since many American astronauts work for NASA, which is a government-run agency, the same tax-free per diem money is given to many other government employees in other industries as well.
To learn more about astronauts and taxes, in addition to the tax obligations of those in other professions, turn to 1-800Accountant. Call 1-888-749-0117 or check out www.1-800Accountant.
Photo credit: The photograph of the astronaut included in this blog post is used with permission via the Creative Commons license through Flickr.