Share Post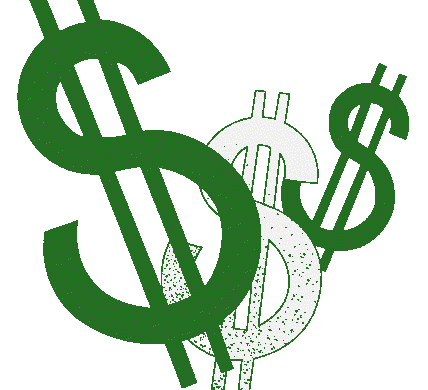 Since graduating from high school at age 18, Keith Winn has always had a keen interest in the financial world and how to use the money he has to make more money with it. That's why he decided to take the dive into small business ownership by starting his own investment company.
Winn, a 1-800Accountant client, launched Saint Malo Mercantile, Inc. in Montgomery, Alabama in May 2013. The small business serves as a financial holding company in which Winn buys and sells investments, stocks, bonds, and commodities.
"It's a self-funded business for now where I just work alone and don't have any clients," Winn explains. "Basically, I'm taking my money and buying undervalued investments to try and grow my income. I plan to work with clients on their investments in the future to help them put more money in their pockets based on my expertise."
Winn, who also has a full-time day job as a testing clerk at Troy University, says he was inspired to start the small business for several reasons. He points to Reginald Lewis and Peter Lynch, two highly successful businessmen who have been trailblazers in the business and investment worlds. He also says there was a college program director who saw so much entrepreneurial spirit in him and predicted a bright future.
"She told me I'd be a CEO someday," he says. "I never thought I would be that person, but I put my degree to work, and here I am today."
Winn earned a Bachelor's degree in Banking and Finance from Troy and soon started investing in stocks. He recalls that the first company he put his own money into was Pepsi.
He hopes to work closely with small business owners at some point soon to assist them in opening up new revenue streams through investments. Currently, though, he truly enjoys owning his own company and loves the line of work he is in.
"You get a chance to look at all different investments and see how the stock market works every day," he says. "I follow different investment opportunities all over the world. Every morning, I start out my day by jumping online and watching the markets here and overseas. All of this fascinates me."
As the owner of a different type of company, Winn does not have the same competition like a retail store or consultant might have. However, that doesn't mean he is not completely exempt from it.
"I am mostly competing with bigger firms that have more buying power. My advantage is that some of the larger corporations out there have more constraints on what they can invest in. I have more flexibility."
Since the startup company is still in its early stages, Winn has not done a ton of advertising yet. He does have a website, though, and he also plans to do some presentations at the university where he works to students enrolled in business and finance programs.
Small Business Challenges
All small business owners experience some challenges, and Winn was no exception.
"My biggest challenge were financing and following up on all the rules and regulations involved in the startup process," he says. "My biggest priority is to make sure I follow the law and play by the rules. After the whole Bernie Madoff scandal and other issues that have gone on in the investment world, I made sure to do a lot of research before I got into this."
His advice to aspiring, new, and established small business owners is to take full advantage of the numerous resources that exist.
"Take advantage of the Small Business Administration, SCORE, your local chamber of commerce, and the small business programs offered by colleges and universities. The resources are right there for your taking."
There are both advantages and disadvantages to running a business. Winn explains what he's observed from his perspective.
"You're doing everything," he says. "You have to be the accountant, the HR department, the CEO, and stay on top of everything all at once. Because it can be overwhelming, I recommend finding others with specialties who can help you out with some of these things. On the other hand, the flexibility is great, and I hope to run this business full-time at some point."
Winn is a 1-800Accountant client and says he's been extremely satisfied with the support he has received from the national accounting and business development firm.
"1-800Accountant has been very helpful to me," he says. "They've given me lots of guidance on tax rules, regulations, and deductions. The webinars are also very informative. Plus, 1-800Accountant has motivated me to dust off my old accounting books from college. I'm glad I kept them."
Learn more about the company at www.saintmalomerc.com.
Photo credit: The image of the dollar signs is used with permission via the Creative Commons license through Flickr.