Share Post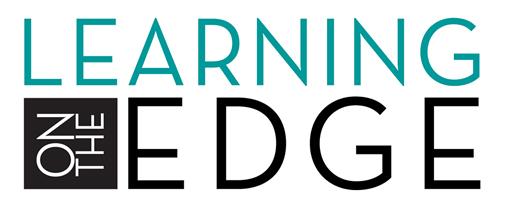 Entrepreneur Kelley Chrouser has worked in online education since the advent of the Internet. Thanks to her more than two decades of experience, she thought it was the perfect time in her career to go into business on her own and enjoy the great benefits to self-employment.
A client of 1-800Accountant, Chrouser proudly serves as the owner of Learning on the Edge, Inc. The home-based small business is headquartered in Des Plaines, Illinois, a suburb of Chicago, and was formally set up in April 2014.
Chrouser explains what exactly her company offers.
"We design online education tools and online curriculum platforms for associations, global corporations, and institutions of higher education," she says. "I have been involved in online education for over 20 years. I was a contractor consultant for a long time before this. It just seemed like I had a lot of contacts, and I felt like it was time to form my own corporation."
According to Chrouser, she can offer a wide array of online platforms and content for organizations in all industries. The educational content her company produces is primarily multimedia with interactive and video elements. She has worked with schools, law firms, women's organizations, and many Fortune 100 and 500 companies to develop materials for both training and ongoing education purposes. She has even worked with organizations in India.
She believes that her background and the approach she takes with her small business will make it successful over time.
"There are lots of online education programs out there that do great work," she says. "But many of them have some restrictions on how their programs can be accessed. I am very interested in flexible work environments where people can work wherever and whenever they want. My platforms are very accessible to those caring for children or aging parents, along with students and working professionals."
In Chrouser's words, there are several aspects of self-employment she enjoys in order to run Learning on the Edge, Inc.
"The thing I find most challenging is that I am doing everything. But it's also been the most interesting thing because I've never had to be accountable for a lot of this before – marketing, budgets, expenses, and everything else involved in running your own business. It has really forced me to expand my horizons and learn so much. I've had to recognize when I need to outsource and who to contact for help."
She adds that the actual design and implementation of the educational platforms is a big joy as well.
"I like designing education in ways that make it unique and effective for individual learners," she says. "Online learning should be personalized and adaptive for each person because we all absorb things differently."
Competition in the small business world can be a big challenge. For Chrouser, she has fortunately been able to pave her own path by offering a unique approach in how she serves her clients.
"There are not too many instructional e-learning firms that serve associations," she says. "Most serve corporations and institutions of higher education. I have tried very carefully to carve out a specific niche of clients."
Small Business Marketing
To get the word out about Learning on the Edge, Inc., Chrouser says she almost relies exclusively on social media, with pages on Facebook, Twitter, and LinkedIn. The company also has a website – www.learningonedge.com. In addition to marketing in cyberspace, she points out the tremendous importance of having a professional network to tap into for help in spreading the word about her entrepreneurial endeavor.
Tips for Aspiring Small Business Owners
Based on her own experience, Chrouser gives out some insight into what small business ownership is really like – and tips for aspiring small business owners.
"I am amazed at how critical my professional network is," she says. "I have been able to leverage this network, and I've been so grateful how willing people are to help. Outsource what you're not good at; you have to say to yourself, 'I can do this, but at what cost?' There are so many resources out there for small business owners that you should take full advantage of whenever you need them."
She admits that self-employment comes with both advantages and disadvantages at times.
"I get to define my work in ways that are best for me as opposed to some prescribed duties and hours. I have a really diverse background and, for the first time, I get to fully use all of those skills. I feel as if many employers don't truly utilize the full array of skills among their employees.
"On the other hand, there are times when you don't have lots of money. In the past, I always knew how much income I had as an employee or contractor. Now, there's much more unpredictability, which should only get better the longer you're in business."
Chrouser offers high praise for how 1-800Accountant has been able to assist her with all of her small business accounting and tax needs.
"I can't tell you how much 1-800Accountant has helped me," she says. "You guys have made educating myself in areas where I don't have the background so much easier. Plus, everybody has made an effort to stay in contact with me to take the whole business accounting burden off my shoulders. You guys have been fabulous."
Photo credit: The photograph of Kelley Chrouser and logo included in this blog post were provided by Learning on the Edge, Inc. and are used with permission.