Share Post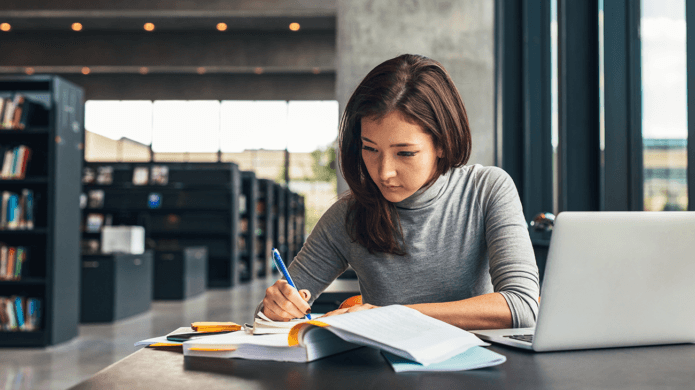 Are you – or someone you love – an undergraduate or graduate accounting student seeking scholarship money for an upcoming college semester? If so, 1-800Accountant could have some funds to help soften the blow on tuition costs, book prices, and other university expenses.
While numbers may be your thing, we would love to see you use words to respond to the question: "What about studying accounting is beneficial for those looking to become an entrepreneur?"
First-, second- and third-place winners will receive $2,000, $1,000 and $500 respectively through our 2017 1-800Accountant Scholarship Contest. So take your digits off the 10-key and put your fingers on the home row keys to draft an essay due by November 30, 2017. You're making a huge investment in your education, and our team is excited to help you take the next step toward making your dreams a reality.
1-800Accountant Scholarship Contest Qualifications
Completed essay with a 500-word minimum

U.S. citizenship

Currently enrolled as an undergraduate or graduate student at an accredited U.S. university, or a high school student seeking enrollment at an accredited university

3.0 cumulative GPA or higher
Once your essay has been completed, attach it to an email and send to scholarships@1800accountant.com with the subject line "1-800Accountant Scholarship Submission."
We know that every penny counts when it comes to paying for college, and we're excited to award these scholarships to hard-working students this year. While financial aid comes from a variety of sources, and about two-thirds of students apply for financial aid, our team loves playing our part in investing in upcoming entrepreneurs. Get full details on our scholarship contest and start brainstorming for your essay today. Please note that by entering our contest, you are granting us permission to share content from your entry on our blog.