Share Post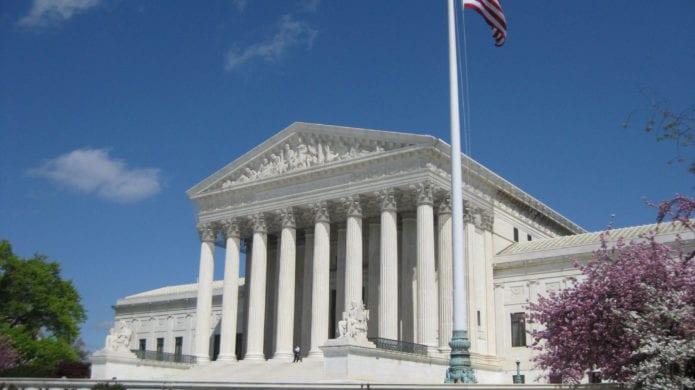 A federal judge on Monday ruled that the ERISA-qualified benefits plan for employees of a private company based in Pennsylvania must be interpreted to include coverage for the same-sex wife of a woman who had worked for the company prior to her death.
It's the first court ruling since the U.S. Supreme Court struck down the Federal Defense of Marriage Act (DOMA) that has ordered a private company in a state that does not recognize same-sex marriages to provide benefits to a same-sex spouse.
How Judge Darnell Jones Applied the DOMA Ruling
Judge C. Darnell Jones II, ordered that the "surviving spouse" of a deceased company employee receive benefits under the plan even though the company is based in a state (Pennsylvania) that does not recognize same-sex marriages, and the couple was married in Canada and live in a state (Illinois) with a domestic partner statute in lieu of same-sex marriage.
Judge Jones applied the June Supreme Court ruling opening the door for federal recognition of married same-sex couples to an existing federal law that provides tax benefits for private companies' retirement plans that meet the federal standards, called the Employee Retirement Income Security Act (ERISA).
In his opinion, Judge Jones wrote that ERISA was aimed at establishing national uniformity among employee retirement benefit plans, and that the Supreme Court's June decision in United States v. Windsor striking down the federal ban on recognizing gay couples' marriages in the Defense of Marriage Act should be applied nationally to ERISA-qualified plans.
"Prior to the Court's decision in Windsor," he wrote, "Under the plain language of ERISA, the [tax] Code, and the Plan at issue in this case, qualified retirement plans were under no obligation to provide benefits to same-sex Spouses. Following the Court's ruling, the term 'Spouse' is no longer unconstitutionally restricted to members of the opposite sex, but now rightfully includes those same-sex spouses in 'otherwise valid marriages.'"
In this case, Sarah Ellyn Farley married Jennifer Tobits in Toronto, Ontario, Canada while Farley was an employee of Cozen O'Connor, a law firm based out of Pennsylvania. The couple lived in Illinois until Farley's death in 2010. Farley's parents and Tobits both sought payment of the death benefit under O'Connor's profit-sharing plan.
What the Ruling Means for Business Owners
The implication is clear: ERISA-qualified benefits must be offered to all spouses (same sex or different sex) if they are offered to any spouse.
Although the Judge specified that his ruling should be narrowly interpreted in a specific case, it is sure to be cited in future cases, and could wind up affecting nearly any employee that offers an ERISA-qualified benefits plan to employees. Offering an ERISA-qualified benefits plan gives businesses and employees several tax benefits, so a majority of American businesses that offer benefits to employees make sure to create a plan that meets ERISA qualifications.
With an ERISA-qualified plan:
Employers can deduct annual allowable contributions for each participant;
Contributions and earnings on those contributions are tax-deferred until withdrawn for each participant;
Some of the taxes can be deferred even further through a transfer into a different type of IRA.
ERISA rules do not cover plans established by government entities or churches for their employees. Judge Jones's ruling is likely to be the first of many that will clarify the tax implications of the Supreme Court's decision on DOMA, and there are still some areas that haven't been clarified such as whether domestic partners will be re-classified as spouses for the purpose of employee benefits law.
1-800Accountant has published a white paper for same-sex couples, families considering inheritance decisions, and business owners wondering how the ruling striking down DOMA will affect them. It's available free, and can be downloaded by clicking on this link to the Resources page of the 1-800Accountant website.