Share Post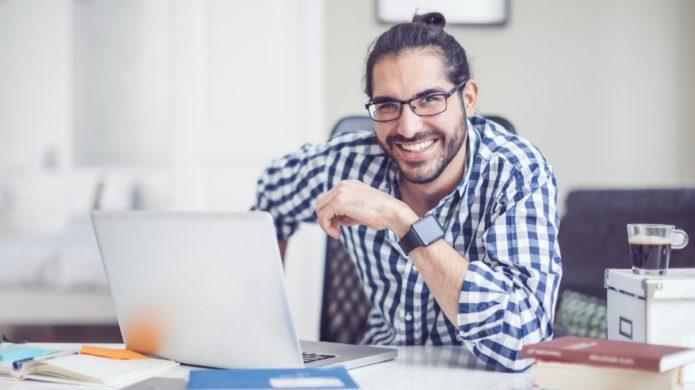 Working remotely has a lot of advantages that many employees enjoy. For many, remote work provides convenience and flexibility that in-person work may not offer. However, one complexity with remote work can arise with taxes. 
You may not know that similar terms are used to describe different forms of remote work, and you also may not know how agreements among states may affect you if you've moved within the same tax year. Here's what you should know about filing taxes as an out-of-state remote employee. 
What counts as working remotely?
Working remotely may involve employers providing a work arrangement for employees, but there are many forms of remote work. Depending on which remote option your company uses, it can make a big difference when tax season arrives. 
You'll find several variants of remote work, and some of the most common are:
Fully flexible hybrid
Hybrid remote-office
Office-centric hybrid
Remote-friendly (remote-ish) hybrid
Remote (or virtual) first
Companies offering a fully flexible hybrid approach to remote work will allow employees to decide when to work from an office or another location. 
Second, a hybrid remote office will allow employees to select from different work options to find what's most suitable for them. Hybrid remote offices may offer: 
A flexible work option (employees working from home two to three days weekly)
A remote work option
An in-office option
An office-centric hybrid working option allows employees to work in the office most of the time. However, employees can work from another location one or two days during the work week. 
Fourth, a remote-friendly (remote-ish) hybrid working option limits who can work remotely. Examples of this can include:
Allowing a portion of employees to work remotely full-time. 
Allowing employees to schedule work-from-home days, but only on certain days. 
Allowing other employees to work in person most days.
Finally, remote (or virtual first) working allows employees to work remotely as the primary option. Employees working in this situation can work remotely from their homes or from anywhere.
Remote work also has different meanings when it comes to terminology. While remote work has its own meaning, there are nearly one dozen additional terms used to describe similar work: 
Mobile work 
Telecommuting 
Telework
Virtual work
Work from anywhere
Work from home (WFH)
There are additional terms that describe the flexibility of remote work as well:
Distributed team 
Distributed workplace
Flexiplace
Virtual worker
Virtual workplace
How do I file taxes if I'm in a different state than my employer?
If you're in a different state than your employer, you'll need to know about three things concerning filing taxes: a convenience rule, reciprocity agreements, and residency. 
Other circumstances may change how employees file taxes. There are seven states with a convenience of employer law, also known as a convenience rule. This rule means, for tax purposes, employees are treated as if they work in their employer's state. 
If you live in these states, a convenience rule applies:
Arkansas
Connecticut 
Delaware
Massachusetts (temporarily) 
Nebraska
New York
Pennsylvania 
For employees living in these states, the convenience rule may affect residents of these states in other ways: 
Massachusetts temporarily requires income tax payments from employees living and working in New Hampshire and elsewhere during the pandemic. This can cause an employee to owe income taxes to their employer's state even if they never visited the state.
New Jersey, a state without a convenience rule, has allowed its residents to claim tax credits on their earnings. 
States near New Jersey, such as New York and Pennsylvania, have yet to enact similar policies to protect their employees from double taxation.
A second thing to consider is if the state where you live has a reciprocity agreement with another state. There are 17 states with reciprocity agreements with each other and other states outside of the agreement, so this policy may affect you. 
In this situation, you'll pay taxes only in the state where you live, not the state where you worked. Some states will allow you to receive tax credits for taxes paid to the other state so that you may avoid double taxation.
The last thing to keep in mind is if you'll need to file a nonresident return. You'll file a nonresident return in two circumstances. 
First, you'll complete a nonresident return if your state doesn't have a reciprocity agreement and you aren't a resident of that state. You'll also file this return if you didn't file the necessary paperwork with your employer exempting you from withholding.
What if my state of residence doesn't have income taxes?
There are seven states without a state income tax. In this situation, employers have no requirement to withhold taxes for the state if you work there. The states with no income tax are:
Alaska 
Florida 
Nevada
South Dakota 
Texas
Washington 
Wyoming
New Hampshire and Tennessee are states without income tax, but these states tax only investment income, not earned income.
Where should I file state taxes if I moved in the middle of the year?
If you lived in one state but moved in the middle of the year for tax purposes, you're considered a part-time resident. This means you'll complete a part-time tax return, and your liability will be prorated based on the income you've earned within the two states. 
After receiving a W-2 form from your employers, you have two options regarding how you'll split income. The first option is to allocate your income according to how long you lived in each state. You also have the option of using payroll information from your employer, such as pay stubs or timesheets. 
Get it right. Consult 1-800Accountant for help with filing your taxes.
When filing taxes, it's crucial to get everything right ahead of time. This will save you time and money, making filing taxes a more seamless experience.
When it's time to file your taxes, you'll want to avoid any problems along the way. Work with experienced professionals at 1-800Accountant to get help with filing your taxes as an out-of-state employee.