Share Post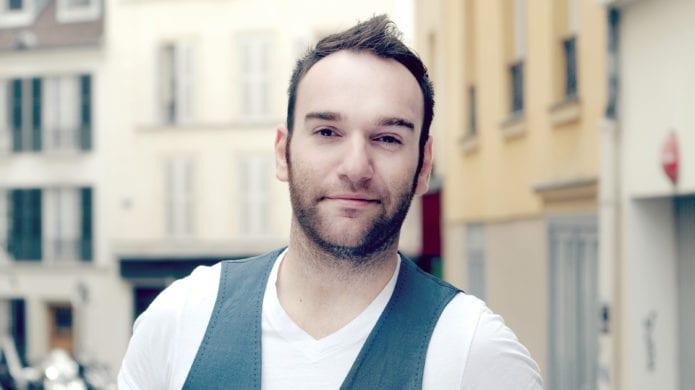 Knowing a second language can open many doors for everyday citizens and working professionals in various industries. Thomas Graff and his business partner, JP Graff, recognized the value of such a skill, so they decided to launch a small business in which they help people learn a new language.
The Graffs, who are clients of 1-800Accountant, proudly oversee JP Linguistics, LLC in New York City, the heart of American commerce and entrepreneurialism. The small business owners work out of a home office and visit clients at their respective locations, but they do hope to move into a separate office.
JP Linguistics was formally established in May 2013. The startup company offers a wide array of customizable language-learning services for both individuals and companies. Language options include Spanish, French, and Italian, and instruction can be conducted one-on-one or in group settings.
JP Graff handles the instruction along with freelance teachers the company brings on. Thomas Graff has the duty of working on the behind-the-scenes and accounting aspects of it.
According to Thomas Graff, there are two main factors that make JP Linguistics unique compared to other similar services.
"JP is actually from France, and we only have native speakers work for us and help teach our clients," Graff says. "When you learn a foreign language, it's important to know the culture behind the language. Our instruction focuses on understanding these cultures as well. For example, you can memorize French words, but when you understand how the French people handle their everyday lives, you'll learn how the language and culture are related."
In addition to overseeing the small business, JP Graff has also worked as a professor at New York University. Thomas Graff believes his instruction methods have proven to be extremely unique and effective, which is why the two life partners also became business partners.
"JP has a very unique skill for teaching languages," he says. "He has a very natural ability to communicate French. His passion spreads quickly to others, and we've had people refer him to others and even offer to invest in our company."
The clients of JP Linguistics often include actors, actresses, film producers, and other individuals of note in the entertainment world. However, the small business also works with high school and college students. Its rates vary, and it can offer instruction to fit all types of clients' needs and schedules.
Thomas Graff explained what he enjoys most about being one of the many successful small business owners across America.
"This is very rewarding work," he says. "I've seen students before who couldn't speak one word of French. Now I see them speaking French fluently. We know that we are giving people a skill that they'll know for the rest of their lives."
Competing in the Small Business Landscape
Small business owners face competition in nearly every line of work out there. Graff believes the key to gaining an edge on other language-learning services is the fact that JP Linguistics only uses native speakers of the languages it teaches for instruction purposes. He also knows that being in the New York City area is a huge plus to bring on higher-end clients.
To make others aware of it, the company has a website – www.jplinguistics.com – and pages on Facebook and Twitter. It has also used Google AdWords and other online marketing strategies. However, word-of-mouth referrals have built a large portion of its client base.
Challenges to Entrepreneurship
"Like anything, we've faced a lot of challenges," Graff says. "Understanding taxes, figuring out QuickBooks, keeping receipts in order, and keeping everything else organized are all challenges. We're also starting to expand, so the more teachers we bring onboard, the more payroll tasks we will have."
He offered some tips for aspiring small business owners.
"Go for it," he says. "People get wrapped up in fear of what could happen. They'll think to themselves, 'Oh my gosh, I could go bankrupt.' It is certainly a very big process, but go for it and have trust and confidence in your abilities."
He added that having a business partner has been a major advantage, especially since he experienced the big challenges of sole ownership in the past when he had a photography business.
Advantages and disadvantages are both involved in the self-employment game, Graff admits.
"You're able to have a lot of freedom, and America is all about freedom right?  You have to stay on target and on track. Build a regimen  for yourself to make sure everything is organized. In general, working for yourself has more risk, but it also comes with a potentially bigger reward."
Experience with 1-800Accountant
Graff says he has been quite happy with the ease of use that 1-800Accountant offers through its services as the nation's leading accounting firm for small business owners.
"1-800Accountant offers a very simple process for its clients," Graff says. "The accountant asked us for what they needed, and they've taken care of everything for us. I would definitely recommend 1-800Accountant to others. It's nice to know we have an accounting firm that has our back. We're able to call, check in, and ask questions whenever we need help."
Photo credit: The photograph of JP Graff was provided by JP Linguistics, LLC and is used with permission.